"Visuals like you've never seen on a mobile device", were the bold words given to the many hundreds of press and the thousands following along around the world from Apple's most recent press event at their home site in Cupertino.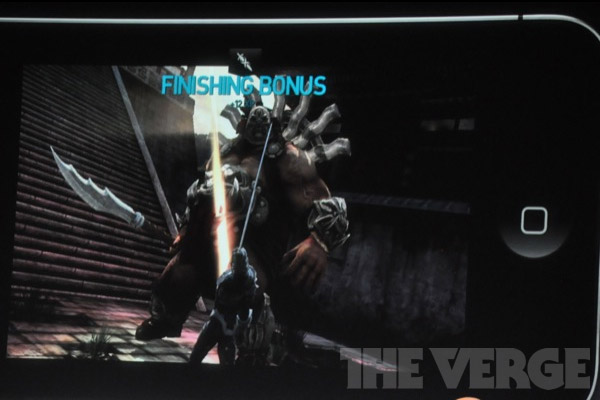 Mike Capps, President of Epic Games (creators of the Gears of War series), took to the stage at the all important Keynote to talk about their latest creation for iOS 5, Infinity Blade 2. The follow up to the first iOS game to make use of the Unreal 3 Engine.
The original Infinity Blade launched on December 9th, 2010 and in the first four days, had grossed an impressive $1.6 million, making it the fastest grossing app in the App Store's history. Its success was most likely accredited to a combination of heavy promotion and its cutting-edge graphics, creating an impressive, immersive world designed to show off the potential of gaming on iOS 4 devices.
Now, the sequel looks to follow in the success of its predecessor, offering improved visuals that look to impress and showcase the potential of the newly announced iPhone 4S.










Screens of Epic's latest works running on iOS 5
The screens above give you indication to just how much of a step up Infinity Blade 2 looks to be and we should mention that now you can dual-wield swords too, just in case the first game didn't give you enough swords to play with from the get-go.
To get your hands on the upcoming IB2, you'll have to wait a little longer than the 4S' launch, but the title should be hitting the App Store from December 1st and chances are, we'll want in on the action when it does hit.