If you remember, Google and Nestle had started a promotion contest for Android 4.4 KitKat, where they were giving people a chance to win a 2013 Nexus 7 tablet. All you had to do is purchase the special KitKat packs with the Android logo on them and message the code inside to a particular number.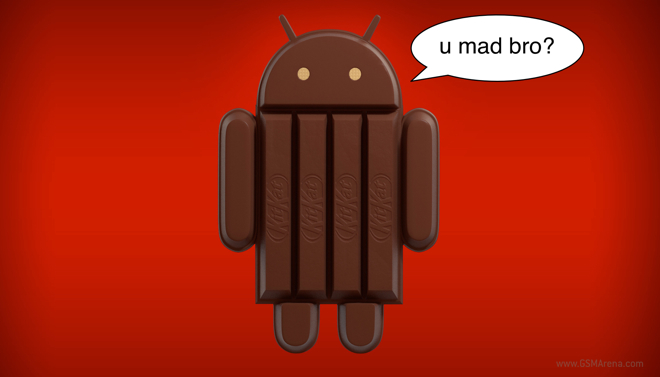 Now that the contest is over, the winners are getting their hands on a brand new 2013 Nexus 7. Except for one country, where Nestle, who organized the contest, thought it was cool to give last year's model instead. People from India who participated in the contest were promised the same 2013 model as everyone else in the promotional material but when it came to actually giving away the device, Nestle pulled a fast one and decided to give away the 2012 model.
Nestle's reasoning behind this is that the new 2013 model was just launched in India and that the contest was started before it went on sale. If that was the case then they should have mentioned it right from the start that they will be giving away the 2012 model and not show the 2013 model in every one of their promotion.
At the end of the day, it's still a free gift, so you can't really complain about it. But I'm sure this incident with KitKat is going to leave a bad taste in everyone's mouth.