Imgur is one of those services you never really pay too much attention to when using on and off. Once you get into it, however, you will quickly discover that, just like reddit, the image platforms has grown into somewhat of an internet sensation and has an amazing ecosystem of its own.

There is tons of content to discover, trends to follow and all the viral memes and jokes you can handle. After only have a web app on Android for a while, Imgur now finally has a proper native app. Its interface is quite intuitive and user friendly. It is almost entirely card-based and swiping left and right navigates the endless stream of content. A tap brings out additional options like commenting, voting and adding to favorites.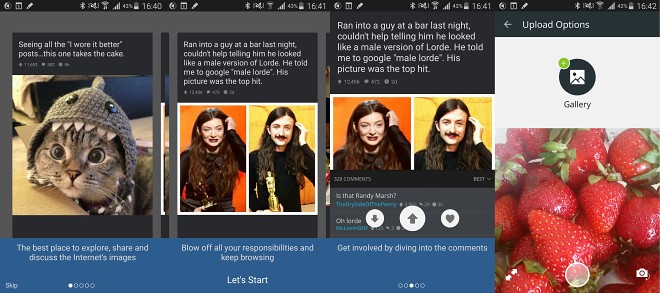 The app also allows you to upload and share your own content. This might not sound like much, but the iOS app, which has been around for quite some time, never actually got the same functionality. Up until now, that is. The iOS app is now also updated to feature creating content, so, mobile users can now enjoy the full scope of Imgur on both platforms.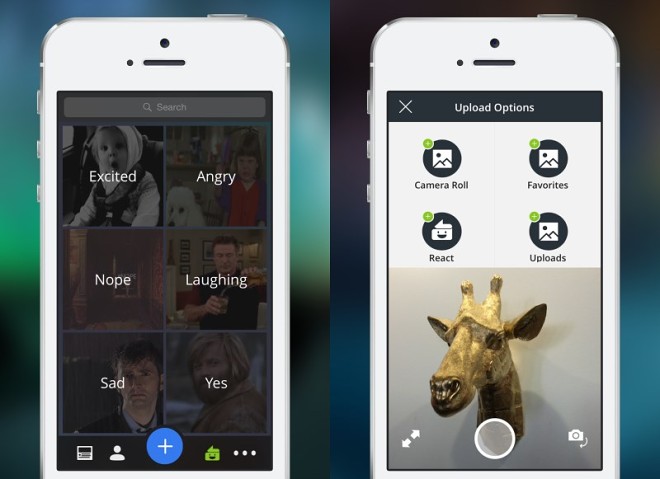 You can pick up the app today at the Google Play Store or Apple's App Store, respectively.