Apple is already working on its next generation iPad and the design has allegedly already leaked in China. As a result we get these images of a case, which is supposedly a custom fit for the upcoming fifth generation of the iPad. The popular accessory maker MiniSuit claims to have got the specifications and the design from a reliable source.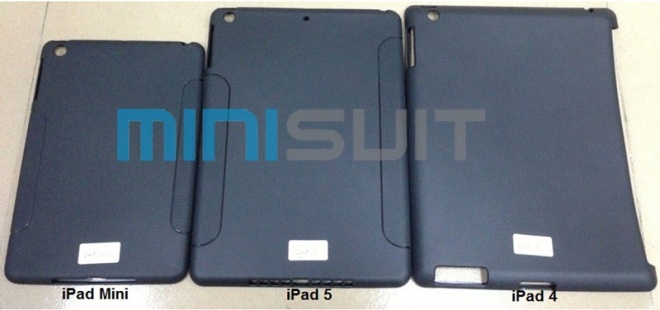 Judging by the case, the next-generation iPad will have a design, which is very much alike that of the iPad mini.The slate should have a narrower design with thinner bezels on either side of the display.
Apple's iPad in the making will feature the microphone at the back of the device unlike its fourth-generation iPad, which had the microphone on the top. Apple's rumored iPad is expected to launch in the month of June but as usual take all this with a grain of salt.