Have you ever dreamed of taking sneaky pictures or videos from your iPhone or iPad? Well, iHelicopters have made things simpler for you with its iSpy Tank, a sneaky camera gadget which adds a whole new dimension for taking real time pictures and videos right from your iDevices.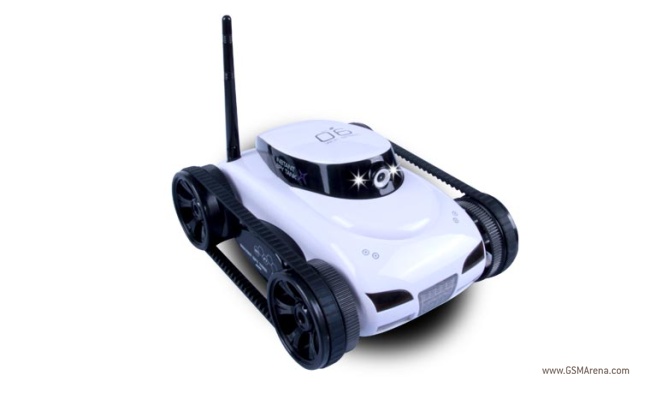 The iSpy Tank has a camera which hooks up to your iPhone or iPad through a WiFi connection and let's you remotely control it. More impressively, you can view a real time video feed from the tank on your screens and record it easily.
The controller application allows you to change the angle of the camera and also control the tank movement. The iSpy Tank is currently available for order from the company's website at an introductory price of $99, including free shipping to any destination across the globe.