IF This Then That, otherwise known as IFTTT, is an extremely useful service that lets you create and download 'recipes' that automatically performs a task for you when a preset event occurs.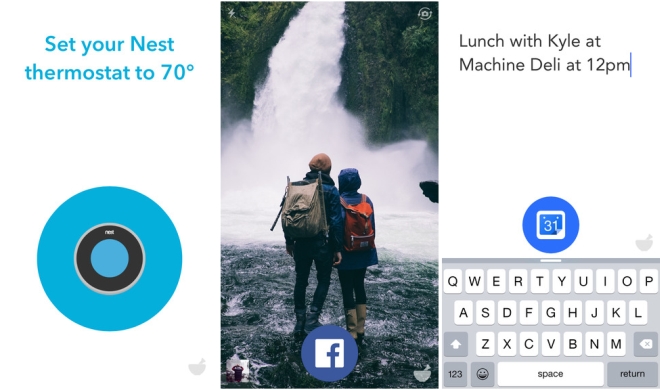 The company has now changed its brand name from IFTTT to simply IF. It still performs the same basic functions, but just has a new name.
The company also launched three new Do apps. Each of these apps feature a single button UI, where you can assign up to three tasks to the single Do button and then at the press of the button the task is done.
The Do Button app, for example, lets you set your Nest Thermostat temperature to your preset value, or open your garage door, DM someone on Twitter, email someone, or turn your Phillips Hue lights at your home on or off at the press of a button.
The Do Camera app lets you take a picture and instantly share it with a bunch of sites like Facebook, Twitter, Tumblr, Instagram, Dropbox, Evernote, Gmail, etc. simultaneously at the press of a button.
The Do Note app lets you write a note and then use it on Slack, Google Drive, Google Calendar, Dropbox, Facebook, Twitter, Tumblr, Evernote, etc. at the press of a button.
All four apps are free and available on both, iOS and Android.