Apple has started shipping the new Apple Watch to the early buyers in the US. While many are impatiently waiting for their unit to arrive, flurry of reviews are already hitting the interwebs. Meanwhile, several other regions still await official date of availability.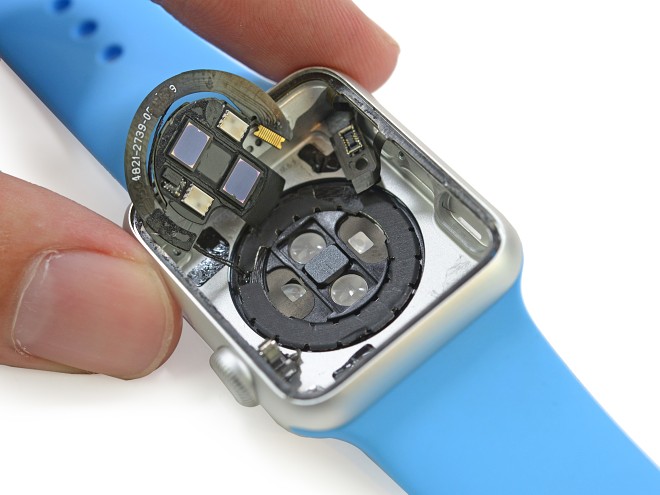 Many are already marveling their Apple Watch units, getting used to a new member in the Apple product family. The premium look of the Watch might be droolworthy for the Apple design lovers, but several would be interested in the hardware driving this wrist hugging gadget.
Just like other Apple products, opening the Watch isn't that easy, except for the bands. Those can be released safely by pressing the buttons at the rear of the watch.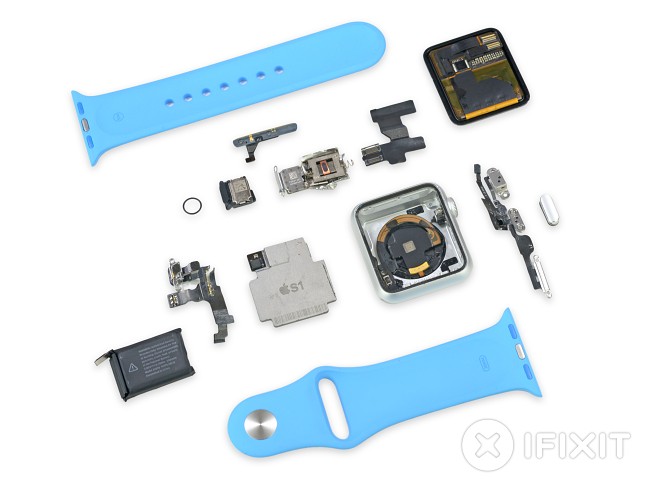 Enthusiasts folks at iFixit gave a walkthrough of how tough the watch repair process is. Especially after the 28 step long guide, it took us a while to get the design complexity in place.With no visible external screws, one way to access the internals is to slice open the display a bit and carefully lift it off the body. Of course, the digitizer and display cables are attached to it.
Removing the top layer exposes the much talked about Taptic engine right next to the Digital Crown. The Taptic engine area is reinforced with steel casing. Under it is a lithium-ion battery which is slightly larger than a thumbnail and can be easily removed. Only then the screws that attach the internals to the exterior are visible.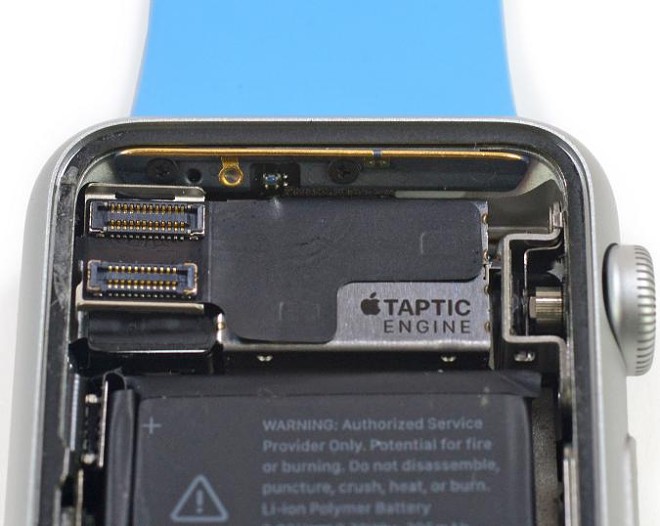 Separating the cables and tiny components to reveal the Apple S1 SoC has been quite tricky. Everything after that is nothing less than playing with fire and highly destructive unless you really know what you are doing.