iFixit, everyone's favorite source of tech gore, got their hands on the Motorola Droid 4 and have taken it to the inevitable conclusion – torn to pieces. This is all in the interest of science, of course, to determine how easy the phone is to repair.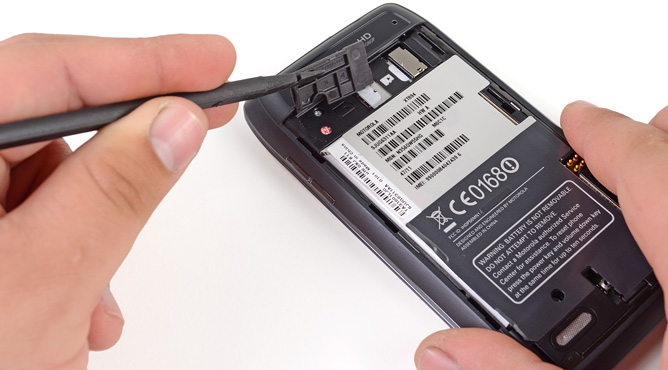 The results weren't too rosy for the latest Droid – it scored even lower than the previous iteration.
The first sign of trouble came when the iFixit team reached the battery – in the Motorola Droid 4 it is non-removable. Okay, you can remove it, but you'll have to go through some screws and adhesive – not something most users will be comfortable with.
The second problem was that the keyboard is attached directly to the phone's motherboard. That means that the keyboard's contact's are on the same circuit board as the chipset and other chips – and the whole thing will have to be replaced if the keyboard breaks.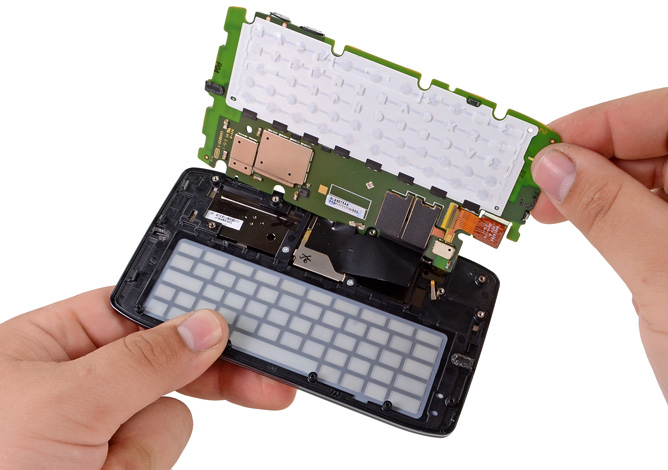 The other problem was that the screen and the protective glass over it aren't fused (so you can change just the glass if it cracks), but it turns out that the touchscreen controller is attached to the panel that holds the glass. So, changing the glass wouldn't be as cheap as it could have been.
In the end, the Motorola Droid 4 earned a repairability score of 4/10, which is worse than the 6/10 score of the Droid 3.
Head over to iFixit's teardown for more details on the innards of the Droid 4 and for many photos of its various components.