iFixit has published its Microsoft Surface Pro 2 teardown, revealing all internals of the slate as well as how easy each of them can be replaced.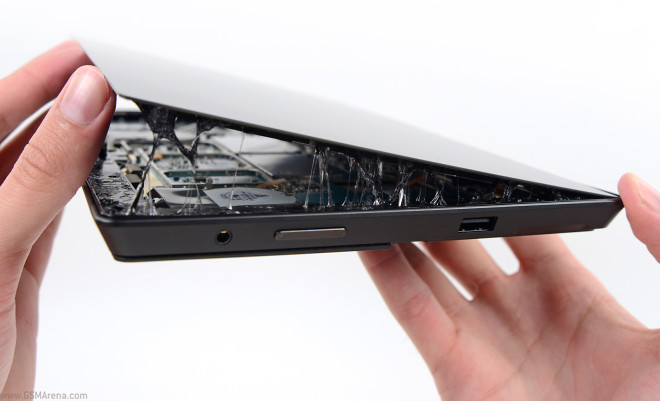 As it turns out, not very easy with the Surface Pro 2. The tablet seems more or less the same as last year's model – featuring the same exact battery, same screws (many, many screws) and the same flaws that brought the last Surface Pro a low repairability score.
To begin with the Surface Pro 2 is sealed with a black adhesive that holds the screen down pretty tight, meaning opening the device up would require a heat gun. After loosening up the construction you'd need to be very careful not to rip one of the four ribbon cables. The exact same battery means that only the Haswell-clad Core-i5 is responsible for the better juice management.
The iFixit team found over 90 screws on the Surface Pro 2 slate – that's over the top. And amid all these screws the battery is still glued inside making for tedious replacement. The overall score – 1 out of 10 is the lowest possible a device can get.