The iPhone 5s is just fresh out the door but it's already going commando for the iFixit camera, where the guys are quick to undo its glass and aluminum shell and see what hides underneath.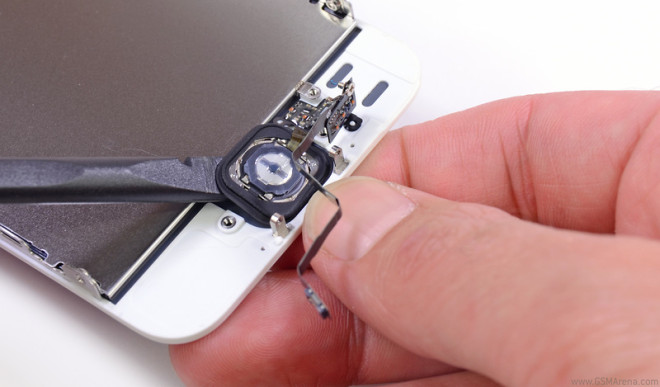 The team deems the iPhone 5s slightly less fun to open compared to its predecessor, to some extent thanks to the short connection cable for the Touch ID sensor. We also get a look at the phone's bigger 1560 mAh battery, the latest Apple A7 chip and more.
iFixit expresses concern whether the sapphire glass above the Touch ID sensor would be enough to protect it from degarding over time. You can check out the breakdown of the teardown in this roundup video – action starts around 1:17.
The iFixit team gave the iPhone 5s a repairability score of 6 out of 10, which translates to slightly above average. The main gripes come from the use of the proprietary screws, requiring you to have a special pentalobe driver.
Secondly, the lightning connector's many parts are soldered onto it making it replaceable only as a whole unit, should any of these parts break down.
And finally, the battery is glued onto the phone and lacks a pull tab, making it harder to take out.