Samsung has slipped to second place in the tablet segment of the Indian market and the local company – iBall rose to the top position. According to the research firm IDC, iBall climbed to the top with triple the market share in the Q4 2014 when compared to that in the previous year.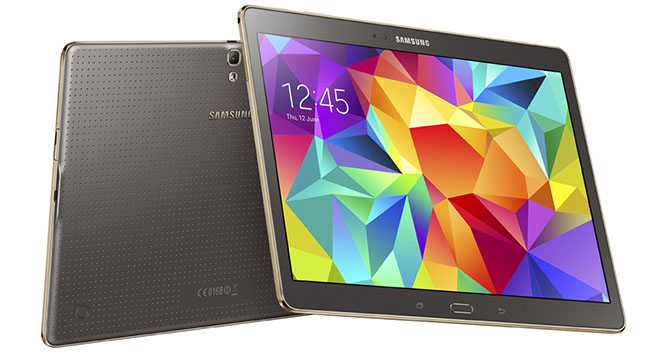 In the Q4 2013, iBall had only 4.5% tablet market share which rose to 15.6% in Q4 2014. On the other hand, Samsung's market share dropped from 17.9% in Q4 2013 to 12.9% in Q 4 2014. Samsung lost the battle to iBall on the ground of variety and cost of the tablets. The Korean giant had introduced six tablet models – Tab 3 neo, Galaxy Tab 4, Tab 4 8, Tab 4 10.1, Tab S 8.4 and Tab S 10.1 in India last two quarters of 2014. Compared to that iBall introduced about ten tablet models, mostly focusing low-cost and 3G network support.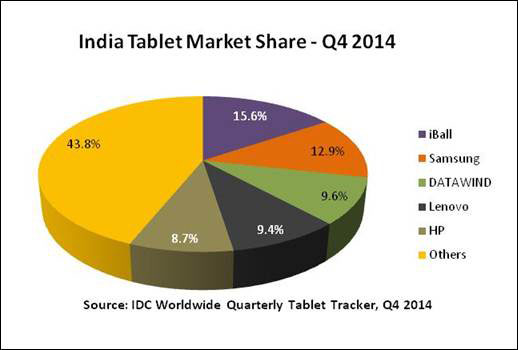 The Wi-Fi only tablets faced a steep decline against the Wi-Fi and 3G supporting tablets which made clear that Indian consumers had a higher inclination towards the 3G connected tablets.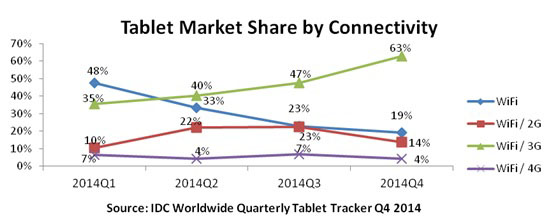 Apart from that, the Indian market saw a decline in visibility of unbranded tablets since late 2013. "The market saw a correction post the introduction of BIS regulation in July 2013. Unbranded tablets were wiped off from the market thereby contracting the bubble of growth witnessed in 1H 2013 and hence resulting in year-on-year decline in growth," says Tanvi Mann, Market Analyst, Client Devices IDC India.
The IDC report on Indian Tablet Market in Q4 2014 noted that 7-inch tablets priced at less than $150 reigned the market and Android based tablets still enjoyed larger share. While the low-cost Android-based tablets continue to reign, the tablet markers are exploring the 8-inch to 9-inch form factor for tablets running Windows platform.