Sub-$200 tablets usually cut too many corners to deserve to be recommended over a Nexus 7, but the Hyundai T7 might break the mold. It's a 7" tablet that uses Samsung's Exynos 4412 chipset, the same one found in the Galaxy S III.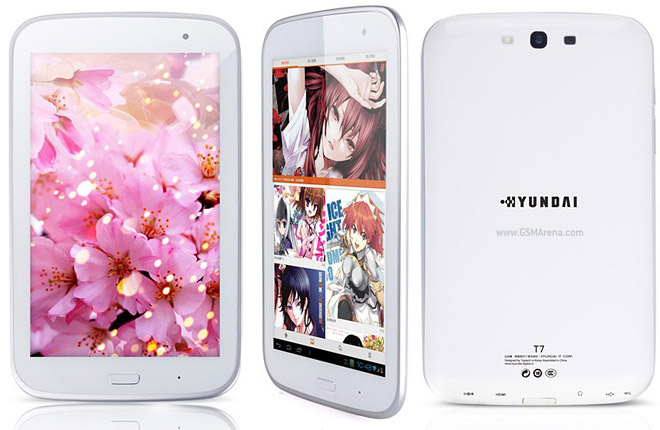 For $166 the T7 offers a 7" 1280 x 800 IPS LCD screen (another nice surprise, as cheap tablets usually go for WSVGA screens) and is actually better than the Nexus 7 in several areas.
The 4412 chipset packs four Cortex-A9 cores at 1.4GHz, 1GB of RAM and Mali-400MP4 GPU, so it should offer better performance than the Nexus 7. It also comes with 8GB of built-in storage plus a microSD card slot. And there's a back camera (2MP) and a microHDMI port.
The Hyundai T7 measures 196 x 118 x 10.9mm, practically the same as the Nexus, and at 303g is lighter than the Google purebred. It has Wi-Fi connectivity and you can plug in a 3G dongle if you want.
Here's the bad news. The battery is smaller (3,300mAh vs. 4,325mAh) and is rated at only 5 hours of operation. Worse still, the OS is Android 4.0.4 Ice Cream Sandwich. The tablet looks like a huge Galaxy Note II knock-off, which doesn't help either.
You can grab the Hyundai T7 from PandaWill if you're interested, the store is offering world-wide shipping.
Note: the PandaWill website went down just as I was finishing up this post. It should be back soon, hopefully with the deal still on the table.

Update: It's back up.