As clunky as current BlackBerry smartphones have become, they still have one thing going for them – corporate clients swear by their security. Which is why Samsung is pushing its SAFE ("Samsung Approved For Enterprise") program with ads like "The Leak".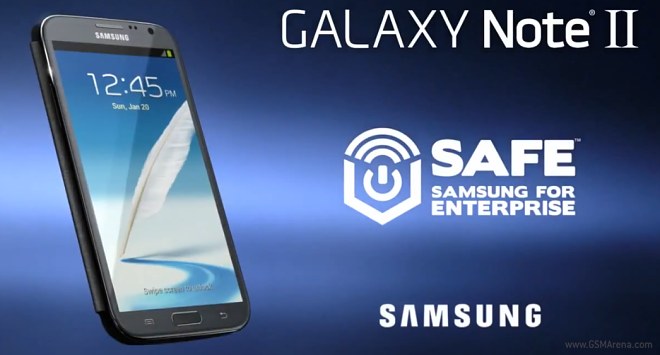 Check out the video after the jump.
SAFE promises, on-device AES 256-bit encryption, advanced Microsoft Exchange ActiveSync features, VPN connectivity and top-tier, multi-vendor Mobile Device Management support. You can find more about it here.
Currently only the flagship Samsung Galaxy S III and Galaxy Note II devices get SAFE branding, but it seems the Koreans have bigger plans about it.