Those familiar with Humble Bundle would know that other than having a great bunch of games for a really low price, they usually also tend to add more games later at no extra cost to those who purchased the bundle by paying over the average amount.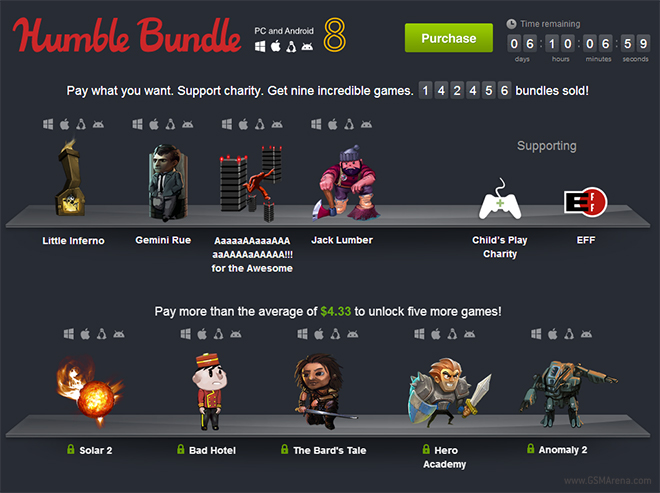 Humble Bundle has now updated their latest bundle for Windows and Android with three new games: Bad Hotel, Solar 2, and The Bard's Tale. This is in addition to Little Inferno, Gemini Rue, AaaaaAAaaaAAAaaAAAAaAAAAA!!! for the Awesome, Jack Lumber, Hero Academy and Anomaly 2 already present in the bundle.
You can check out all the games in the video below and purchase the bundle from the link underneath that.