It's time for yet another Humble Bundle and as usual this one brings some great new games for Windows, Mac, Linux and Android. In case you are unaware, Humble Bundle lets you choose your own price for the bundle and also how that money is split between the developers, the Humble Bundle team and charity.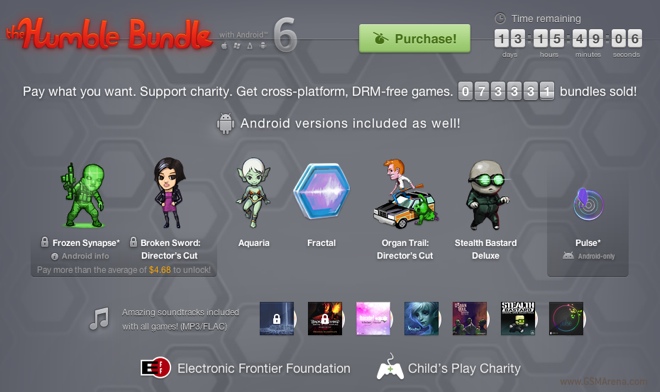 Included in this month's bundle are Aquaria, Fractal, Organ Trail: Director's Cut, Stealth Bastard Deluxe and Pulse. If you choose to pay above the average amount, which currently is $4.68, then you will also get Frozen Synapse and Broken Sword: Director's Cut. Other than Pulse, which is exclusive to Android, all other games are available on Windows, Mac, Linux and Android.
Once you purchase the bundle, you will get direct download or torrent links as well as Steam codes and you can choose whichever way you want to download the games. You also get the soundtracks for all seven games, which you can download in MP3 or FLAC.
You can purchase the Humble Bundle 6 from the link below.