The Humble Bundle is back on Android and brings with it some great new games never before seen on the platform. If you don't know what Humble Bundle is, it's a collection of games where you get to decide what the final price should be. Once you pay, one part of the money goes to the developers, one part to charity and the remaining to the people at Humble Bundle. Along with being able to choose the price, you can also select who gets how much share of the money.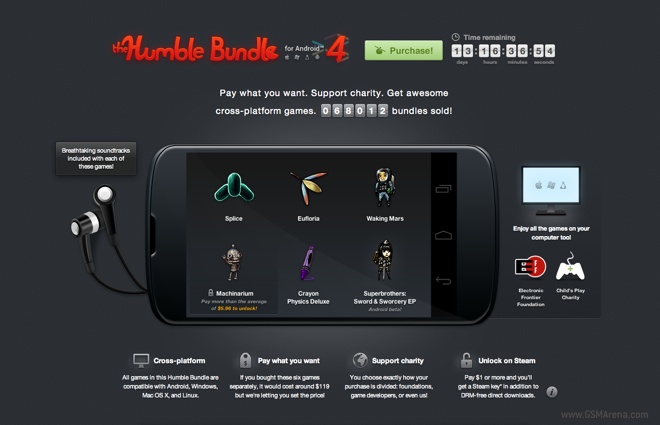 In the latest Humble Bundle 4 for Android, you get a collection of five great games, including Splice, Eufloria, Waking Mars, Crayon Physics Deluxe and Superbrothers: Swords and Sworcery EP. Moreover, if you pay over the average amount of $5.96, you also get Machinarium.
But wait, there's more. Along with the Android versions of these games, you also get a Steam key for each of these games so you can play them on your PC or Mac. And each game also comes with its soundtrack.
If all that sounds enticing to you, head over to the website from the source link below and purchase the bundle before the time runs out.