This year's MWC saw a lot of action from Huawei. The Chinese tech giant announced two phones (Honor Y635 and Honor Y360) a tablet (MediaPad X2), but the real star of its show was its new Android Wear smartwatch.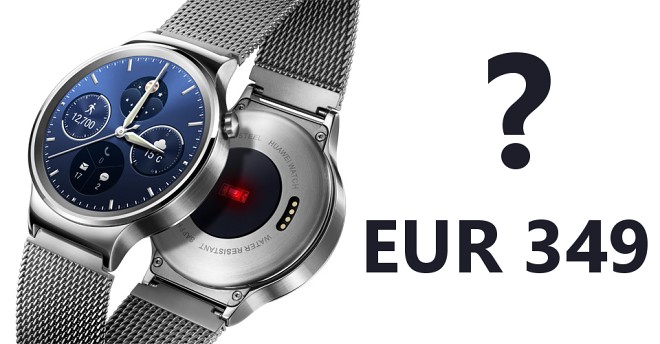 Dubbed simply the Huawei Watch, the wearable is one of the most stylish Wear devices today. It offers a round display and a very thin bezel. Overall, it does look like the perfect next-gen device for your wrist, but recent speculations have been attributing a less than affordable price to the wearable – around $1000. Thankfully, there seems to be light at the end of the tunnel, as today a German website listed the Huawei watch along with a price, which is much more-palatable.
If the listing is to be believed, the black and silver versions of the device will go for €349, while the gold will sell for €50 more. The price comes from a few online retailers, so it looks credible enough. The site does also list Amazon.de as a vendor, where the price for all three color options is rather alarmingly set at €999, so there might still be a surprise or two one the watch becomes available.
If, however, the €350 price tag does turn out to be true, the Huawei watch might have a bright future laying ahead. It is indeed about €100 pricier than both the Motorola Moto 360 and the LG G Watch R, but it does take the best from both worlds. Like the former it has a very thin bezel, and like the latter, its screen is perfectly round and is the first Wear device to offer sapphire crystal protection, which isn't cheap at all.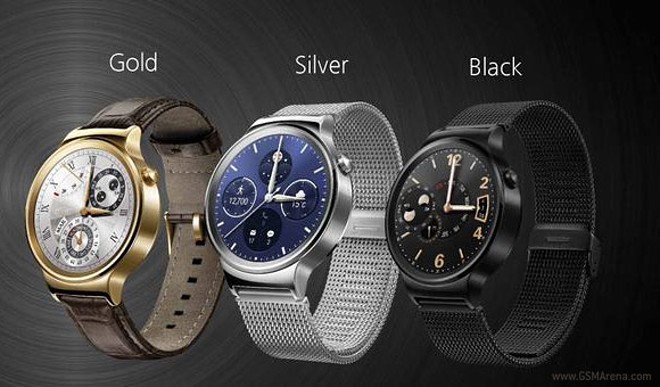 Speaking of hardware, the Huawei watch comes with a 1.4″ round AMOLED display of 400 x 400 pixel resolution, making it sharper than both the LG and the Moto 286ppi.
Color options include Gold/Brown Leather, Silver and Black, the last two have a metal mesh band of matching color. There are also a Black leather strap and a traditional Gold colored stainless steel wristband. The bands are standard 18mm, so you can swap them out. The watch also features a built-in heartrate monitor.
So if you are in the market for a shiny new Android Wear device, you might just find that the upcoming Huawei Watch is the perfect match for you. The styling and functionality are definitely superb and let's just hope the pricing turns out to be reasonable as well.