Well, the cat's out of the bag now. Huawei has been teasing a smartwatch for a couple of weeks or so, but today we get to see exactly what it will look like. This is thanks to the fact that Huawei already has ads for the watch at Barcelona airport, waiting to welcome people attending MWC we assume.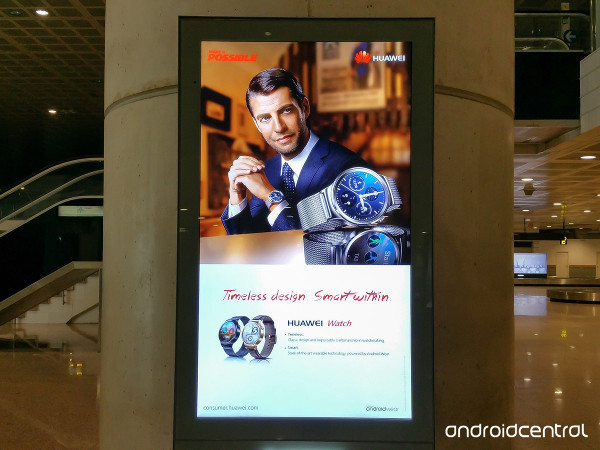 Since the Android Wear logo is present in the bottom right corner of the ad, it's clear which platform the Huawei Watch will run. As you can see, this is another round contender in the smartwatch space, and judging from this image alone it seems to be one of the best looking wearables revealed so far.
It definitely most resembles a normal, non-smart watch, which is a look many people like apparently. So Huawei might have a winner here. Three distinct styles are shown in the billboard – one features a silver watch with a silver mesh band, another pairs a gold watch with a brown leather band, while the last one consists of a black watch with a black sports band.
The motto for the Huawei Watch is "Timeless design. Smart within". We're sure to find out everything there is to know about it on Sunday, March 1, when the Chinese company will hold its MWC press conference.