Huawei unveiled the second generation TalkBand. The TalkBand B2 now integrates with the Jawbone UP Smart Coach app and is smarter about tracking your exercise.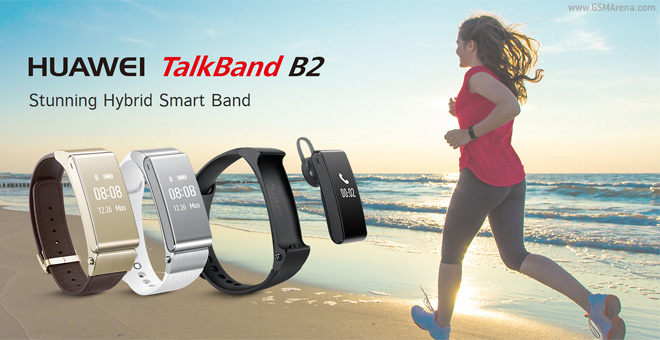 It will be available very soon in three styles – black and white sports versions, plus a classier gold-tone and leather model.
The Huawei TalkBand B2 can automatically detect what you're doing – walking, running, cycling or hill climbing – and will track all the extra calories you've burned. The Jawbone app can offer personalized fitness advice, but you can also use any of the other 3,000 supported apps.
The band gets its name from its Bluetooth headset functionality, so you can attach it to your ear and answer a call in the middle of a run. It features a dual mic system for noise reduction for better call sound quality. The band can also be used to find your phone and as a remote shutter for the camera.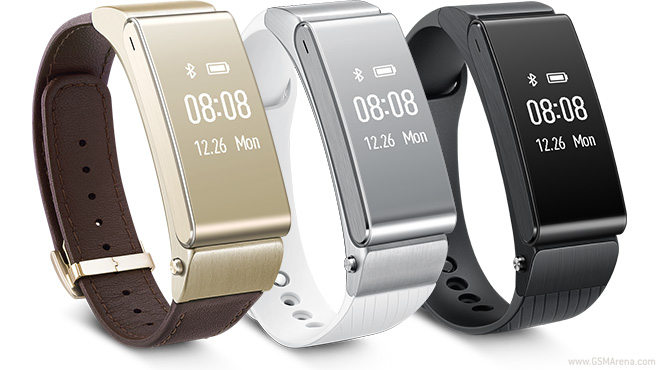 The TalkBand B2 is dust-proof and water resistant (the exact specifications are unknown). It works over Bluetooth 3.0 and supports Android 4.0+ and iOS 7.0. The Huawei promises 5 days of battery life.
The Huawei TalkBand B2 will be available in the US for $180 by the end of the week through GetHuawei.com, Amazon.com (currently $250) and Fry's Electronics (both in store and online). Best Buy is getting it soon too.