The Huawei Talkband B1 has a trick up its sleeve.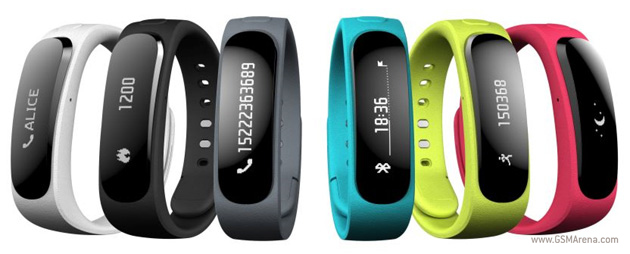 In addition to being a smartwatch, it also supports wireless calling.
Hidden inside the smartwatch is an earpiece that can be popped out so you can make calls hands-free.
The Talkband B1 comes in a variety of colors and sports a Nike, fuel band-esque design. It packs a 1.4 flexible OLED display, a 90mAh battery that takes two hours to charge, but Huawei says will offer up to 6 days of use, and is 14.6mm thick.
The Talkband also has the usual slew of fitness goodies, such as the ability to calculate how many calories you've burned and how many steps you've taken. What's more is that Huawei has tossed in a sleep pattern monitor into the mix, which utilizes a "smart alarm" function that picks the optimal time to wake you up based on how you rest your weary eyes.
Huawei hasn't given a price for the Talkband, but knowing the brand, don't expect it to break the bank. It'll be coming out in China next month, and will hit Western Europe, Russia, the Middle East, and Japan in Q2 2014. Sorry, USA.