Chinese smartphone manufacturer Huawei has unveiled what it is calling the world's first LTE-M wearable. Dubbed 4.5G Smartband, the wearable, as the name suggests, will support the company's 4.5G network, which is said to deliver up to 1Gbps bandwidth and set for a commercial rollout next year.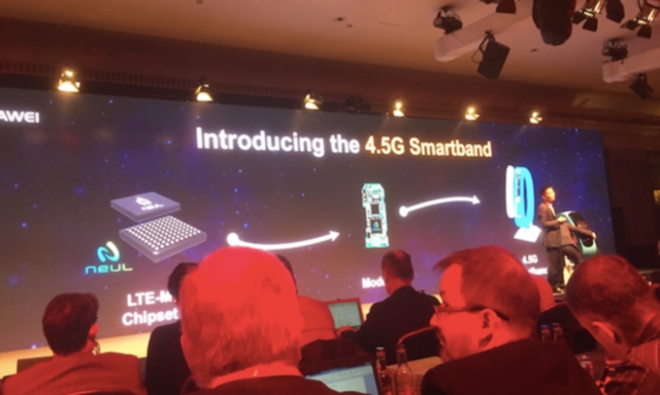 You would be able to use the wearable to track your fitness levels and heart rate, as well as pair it with other IoT devices, for example, thermostats and energy readers. The device will include an LTE-M chip made by Neul, which Huawei acquired back in September last year.
While the company was mum on specs, complete details of the 4.5G Smartband are likely to be revealed at the upcoming Mobile World Congress (MWC) in Barcelona, Spain.