Huawei just announced a new 7″ Android tablet – the MediaPad 7 Lite. With Google's Nexus 7 tablet on the market, there isn't a lot of room for 7″ droid tablets but the Huawei offering does have a few things the pureblood tablet doesn't.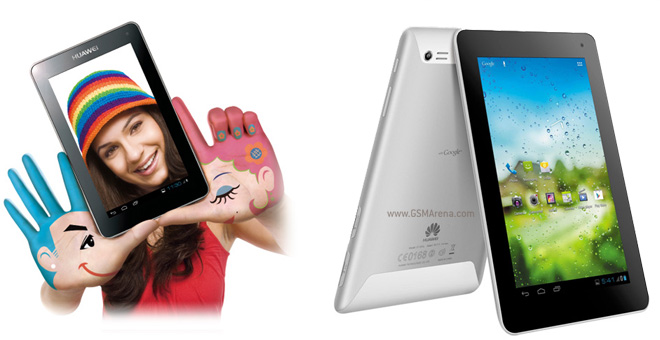 First off, the Huawei MediaPad 7 Lite has an aluminum unibody design. Then there's the 3G connectivity (with voice calls and SMS), along with cameras on the front and the back. The tablet seems to be running stock Android ICS, but Huawei really thrifty with the details.
From one of the images it seems that it has two slots hidden under flaps – presumably one is for the SIM card and the other for a microSD card (which would be another advantage over the Nexus 7), but nothing on the official page confirms it.
Actually, that's all we know about the MediaPad 7 Lite for now – the processor is unknown and there's no info on pricing, markets or launch date. Without this, we don't know how it stacks up against the $200 Nexus tablet with a quad-core processor and guaranteed OS updates (but no 3G, cameras or microSD card slot).