The recently announced Huawei Honor 6 flagship isn't even on the market yet but some industrious folk got their hands on it and did what comes natural to tech geeks – they took it apart. While it's not coming from iFixit the people who took apart the Honor 6 (also called Glory 6 in some markets) awarded it a 7/10 separability score.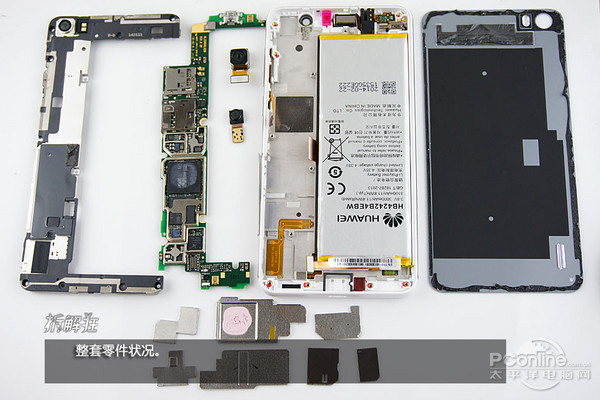 The teardown photos reveal the back material can take some abuse, but the battery is not easy to take out.
The photos also show Huawei's pride and joy, the HiSilicon Kirin 920 chipset designed in-house with an octa-core CPU and a hexa-core Mali-T628 MP6 GPU. That's paired with 3GB RAM and 16GB storage (both Samsung-made chips).
Also note the aluminum alloy structure that helps spread out the heat from the chipset.
Thanks, shantia, for sending this in!