In a rare interview with international journalists, Huawei CEO Ren Zhengfei claims that the world's largest telecom equipment maker will exit the US market amidst allegations of cyberspying.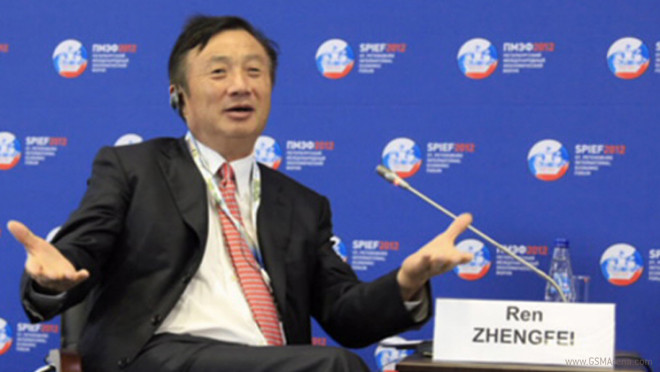 US government officials have long accused Huawei of having ties with the Chinese government, and have often tried to pass legislature or block the spread of the company's equipment through federal regulations. Huawei, who has just recently started making a name for itself in the mobile sector with devices like its Ascend series of smartphones, has its roots in telecommunications equipment like routers and switches.
Stateside officials worry that Huawei's equipment could come preloaded with backdoors and hidden surveillance, and allow the Chinese government an easy path for potential cyber attacks. The House Intelligence Committee began an investigation of Huawei in 2011, and a preliminary review "suggested that the threat to the supply chain [of telecommunications equipment] constitutes a rising national security concern of the highest priority."
William Plummer, a Huawei VP, called the committee's investigation a "comedic sham…border[ing] on corporate defamation." Plummer claims that Rep. Mike Rogers, chairman of the House Intelligence Committee, "has made multiple claims about China-headquartered Huawei's integrity, not once – not once – with a shred of demonstrable substance."
Ren, a former major in China's People's Liberation Army and member of the Chinese Communist Party, said that his company's US handsets are "still selling well," which means that the exit strategy he mentioned will likely apply to telecommunications equipment.