Huawei CEO Richard Yu recently shared his thoughts on Xiaomi's latest flagship handset – the Mi Note Pro. It appears that he was less than pleased with the phablet's battery life after being able to experience it firsthand.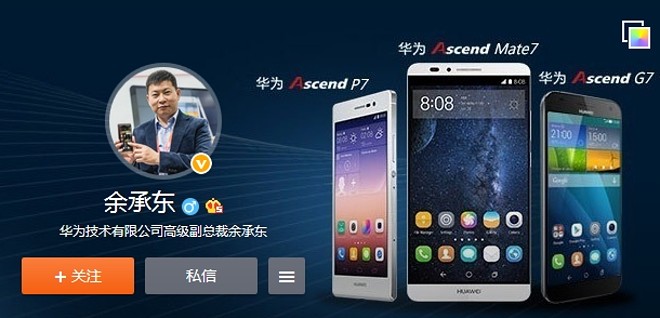 The Xiaomi Mi Note Pro is equipped with a 6-inch QHD display and has a 3,000mAh battery. This is precisely where Richard's grudge with the device lies. According to a recent post he made on Weibo, the CEO considers that the resolution is overkill for a screen of this size and the human eye has difficulties distinguishing between Full HD and QHD at this scale. He continue to criticize Xiaomi's hardware of choice by stating that the power-hungry, high-resolution display only diminishes battery life.
He further backs up these observations by stating that he had the chance to use both the Meizu MX4 Pro and the Samsung Galaxy Note 4 and was disappointed with the battery life of both devices. While this might theoretically be true and a QHD resolution may still be more of a curse than a blessing on smartphones, the important thing to take away is a hint at possible Huawei future plans.

The sibling rivalry between the two Chinese companies isn't surprising anyone, but Richard Yu's disappointment with QHD resolution mobile displays might just hint that Huawei still intend to stick with Full HD in future devices. Then again, it might just be haggling. What is your take on the matter and would you like to see QHD resolution form Xiaomi in the future?