The HTC Desire X is a midrange offering from the Taiwanese, which brings some dual-core, Sense'd ICS bang for a reasonable buck.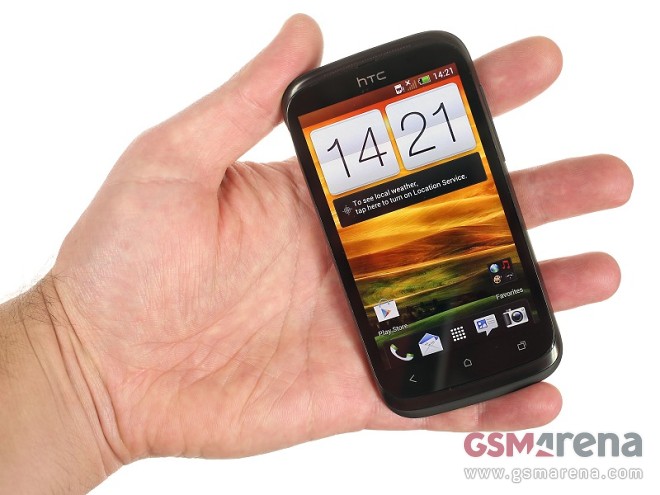 We have a 4-incher at the front of WVGA (480 x 800) resolution, and a 5 MP auto-focus camera around back. A dual-core processor and Beats Audio are among the innards of note.
The HTC Desire X is running Android 4.0.4 Ice Cream Sandwich with HTC's heavily customized Sense 4.1 on top.
There isn't anything new if you're already familiar with ICS on the One X, for instance. Here's a demo of the Desire X's interface for your viewing pleasure.
The Desire X is cast in pretty much the same mold as other recent HTC droids. Nicely shaped to fit in hand, with rounded edges and a subtle chin, and a soft rubbery finish of the battery cover, the Desire X is the single-SIM, dual-core twin of the Desire V.
There's little bezel around the 4″ screen and the handset is not much bigger than an iPhone 4S, while featuring a display the size of the iPhone 5′s.
We're working on a full-featured review of the HTC Desire X, so stay tuned.