HTC's Android app for creating, sharing, and remixing "professional quality highlight videos" has received a new update today. The biggest new thing inside is added support for streaming content to a Chromecast, if you own one of those of course. The familiar Cast button now shows up in the action bar of HTC Zoe, and once you tap on it you can send your content to a Chromecast to view it on a TV.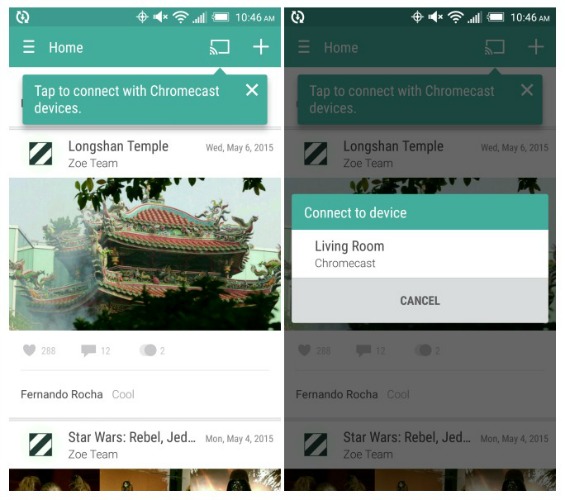 This, however, isn't the only new feature that Zoe got with the latest update. It now lets you reorder content, so even after you've chosen which photos and videos to include in your Zoe, you can change the order in which they're going to be shown.
Come to think of it, it's pretty amazing that this wasn't already built-in. Anyway, the app also boasts streamlined uploads, which basically means you can easily retry to upload stuff if your network connection drops. That's it for today, and as always you can grab HTC Zoe from the Google Play Store. Keep in mind that this app isn't limited to HTC phones anymore, so you can use it on any Android device you want.