More tablets from HTC ahead! We just heard that the Taiwanese company is working on a 3D version of its Flyer slate and we even got a photo of a part of the device to prove it. What you are seeing here should be the topmost part of the upcoming stereoscopic slate and as you can see, it features two cameras rather than one.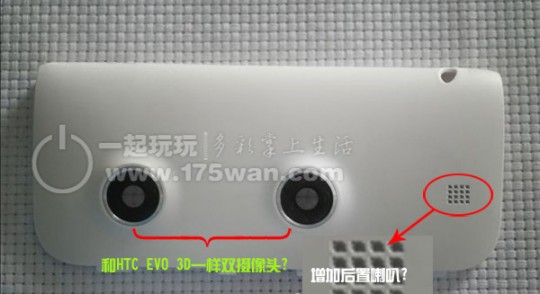 Now leaks based on just a piece of hardware should definitely be filled under uncertain, but seeing the interest that the EVO 3D generate, it would be strange if HTC didn't keep pushing on the stereoscopic front.
Plus, the photo doesn't look photoshopped so if someone is trying to trick us then they actually went through the trouble of creating the part for real. And I can't see anyone doing that for an HTC device.
The only bit we find a little strange is the position of the two cameras. We believe shooting on tablets feels more natural in landscape (or rather it feels less awkward) and it seems the 3D Flyer will make you use the camera in portrait mode.
Anyway, let's not throw any stones before we see an official announcement. Hopefully it won't take too long to come.