HTC are prepping a surprise for September 15 in London. It's probably an announcement for new phone(s), but which one(s) is it?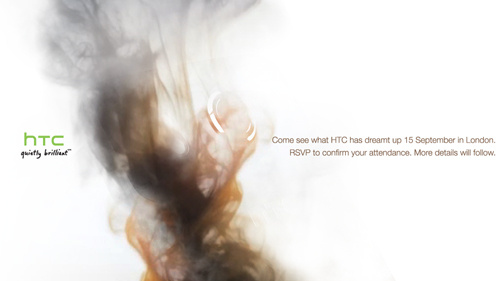 Well, let's see – the HTC Desire HD (Ace), HTC Desire Z / G1 Blaze (Vision), the HTC Fiesta and Paradise are all rumored upcoming phones from HTC with photos of them in the wild already spotted. And those are just the Android-running ones, there's also the HTC Schubert – a Windows Phone 7 device.
There are old rumors that say the HTC Desire HD and HTC Desire Z (or G1 Blaze) will launch in the UK in October, so an official announcement in mid-September makes sense.
More info should be available soon. Until then I just hope HTC doesn't pull a Sony Ericsson and announce that they'll be releasing the HTC Aria in the UK too (it already made its way to Taiwan from its initial AT&T-exclusive status).