HTC Dot View case for One M8 became the best-selling accessory HTC has ever released. It was made available for other smartphones following the M8 success – Desire 510 and Desire Eye. Quite naturally HTC will be launching a One M9-copmatible Dot View case in time for the flagship's official release.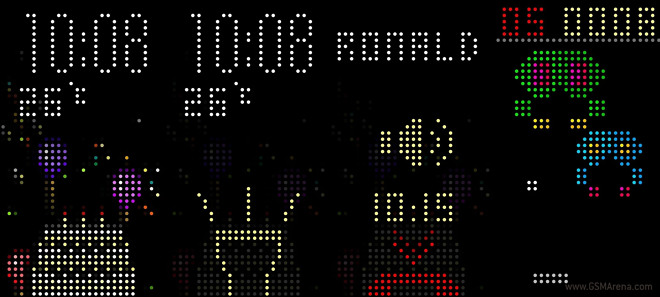 As a preparation for the upcoming One M9 and One M9 Dot View case, HTC updated the Dot View app with new features. Those should be compatible with all existing Dot View cases and devices, of course.
The Dot View app now allows you to play arcade Dot View games, display scrolling messages, there are new animated themes and you can also snooze alarms without opening it. Here is the official change log.
More interesting:
• Play games on Dot View
• Display a scrolling message on Dot View
More appealing:
• Try the new animated themes
• Receive a special surprise from Dot View on your birthday
More practical:
• Turn on your speaker during a phone call
• Control the flashlight and voice recorder
• Snooze alarms
• Enjoy more notification icons
You can update your Dot View app, and you should also get the new HTC Dot Breaker app – which is an arcade brick breaking game.
It's good to see HTC is coming up with new features and ways to use the Dot View case. While it isn't an ordinary accessory, it has its charm and already won lots of users worldwide.