Few months back HTC had decided that it would be better to start selling their phones with locked bootloader and so they did exactly that, resulting in the Thunderbolt 4G, Desire S, Incredible S, EVO 3D, Sensation and the Sensation 4G to be sold with locked bootloaders.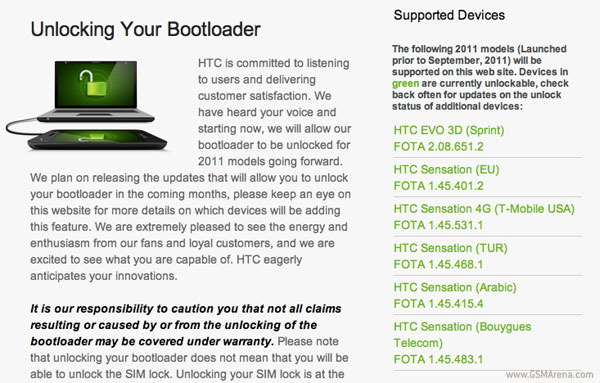 Later though they realized that they were wrong to lock the bootloaders, this realization aided immensely by the uproar in the Android community who prefer to have complete access to their software. This made HTC revise their bootloader policy and the first phone to benefit from this was the Sensation.
Soon HTC quietly unlocked the bootloader on the EVO 3D as well and now we are hearing news that the Sensation 4G has been unlocked as well. This leaves just three more phones still stuck with locked bootloaders but I guess they will be unlocked soon too (as it is a lot of people have had success in unlocking them unofficially).
So if you are the owner of a Sensation 4G then you should head over to the HTC developer website (check source) and unlock your phone, if you intend to install custom ROMs and such. Also, be sure to read through the list of warnings to know what you might stand to lose once you break open that lock.