HTC is going to be among the manufacturers to come up with a Windows 8 tablet, based on an ARM CPU. Or at least that's what latest online rumors say.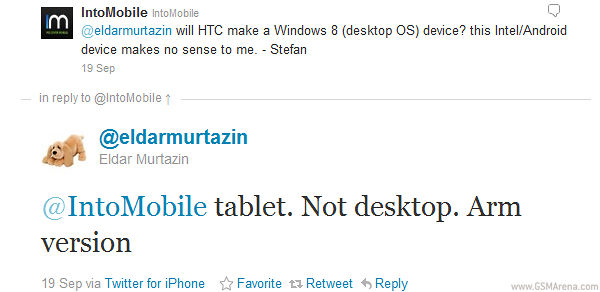 It comes from Eldar Murtazin, who has been somewhat of a hit and miss affair recently, so don't get your hopes too high. Still, with HTC having a long and successful partnership with Microsoft over the past few years this one does look rather promising.
Plus the company already showed its commitment for the tablet game with the Flyer and the Jetstream. So we'll be waiting to see if this one also materiales eventually, becoming the third HTC slate. So far we know that it will be powered by an upcoming Qualcomm processor, featuring an ARM CPU and not an Intel one, but we'll be on the looking for more information.