As its name clearly suggests, the HTC Titan II is the rather quick sequel of the original Titan, whose sales began back in October. The AT&T exclusive newcomer has added LTE network connectivity, and a massive 16MP camera sensor to the spec sheet of its predecessor, with the rest of it left unchanged.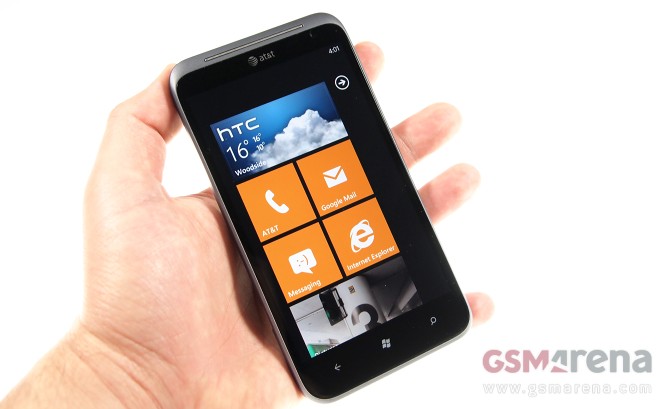 Like we already mentioned above, the rest of the HTC Titan II specifications are identical with the ones, found in its predecessor. They include a Qualcomm Snapdragon S2 chipset with a single-core Scorpion CPU, clocked at 1.5GHz, and 512MB of RAM. Built-in memory is 16GB, with approximately 13.6 of them available to the user. The screen is a massive, 4.7″ S-LCD unit with WVGA resolution.
The camera of the smartphone is easily its biggest highlight. The 16MP sensor of the Titan II should put the smartphone on the radar of everyone, shopping for a solid camera phone. HTC have even managed to sneak in some extra shooting modes, such as panorama and burst mode into the camera interface. We'll be sure to tell you a lot more about the 16MP camera in our full review of the device.
The measures of the device have remained almost the same as in the original. They are 132 x 69 x 13mm. The extra thickness, compared to the original, is due to the massive camera sensor of the sequel. Its weight however, has been reduced to the impressive for a smartphone with such presence, 147 grams.
There are no surprises on the software side of HTC Titan II. The handset runs Windows Phone 7.5 Mango with a couple of HTC exclusive apps pre-installed. Check it out in action below.
A full review of the Titan II is already in the works, so stick around.