We've got the battery tests results of yet another smartphone to share with you. The HTC Sensation XL will try and protect the honor of the company after the rather disappointing performance of the HTC Radar yesterday.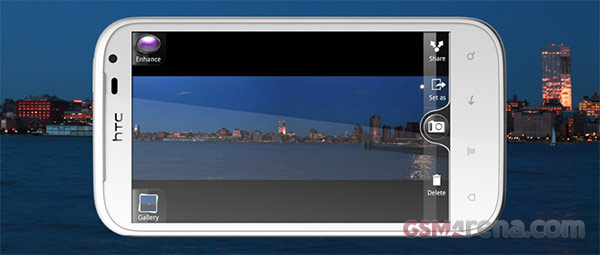 If you are just looking at the specs, you wouldn't back the Sensation XL to do too greatly. A 1600 mAh battery and a 4.7″ LCD seemingly put the XL at a disadvantage, but maybe it has an ace up its sleeves.
That turned out to be just the case, as the Sensation XL put out a brilliant performance in our first test – 3G talk time. 9:30 hours passed before the HTC Sensation XL finally switched off – an achievement far better than even what its own specs would lead you to expect.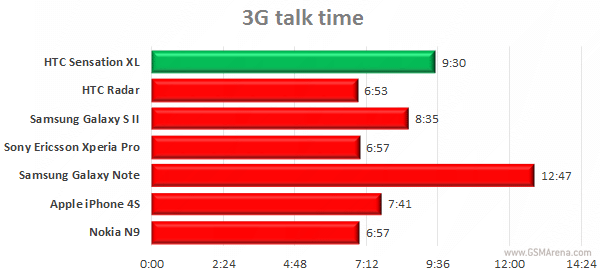 We had lower hopes for the HTC Sensation XL performance in our browser test as the screen does come into play here, but the droid did quite fine. It survived for 5 hours and 20 minutes of the intensive browsing that our automated script simulates – reloading a page every ten seconds.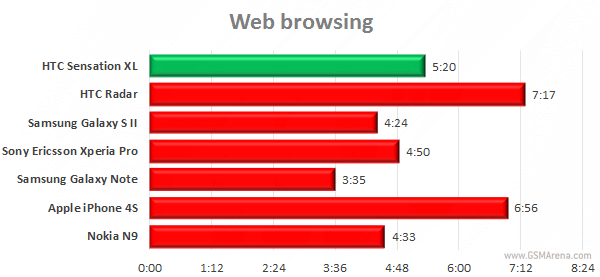 There are no flash elements on the tested web pages, the display brightness is set to 50% and we use a Wireless N connection, with the router placed a few meters away from the tested phones, so we are getting full bars on every one of them.
We concluded the round of individual tests with video playback, but unfortunately the Sensation XL failed to keep its impressive performance here. The smartphone lost 90% of its battery (this test concludes at that point) in just 6 hours and 12 minutes – barely enough to lift it off the bottom.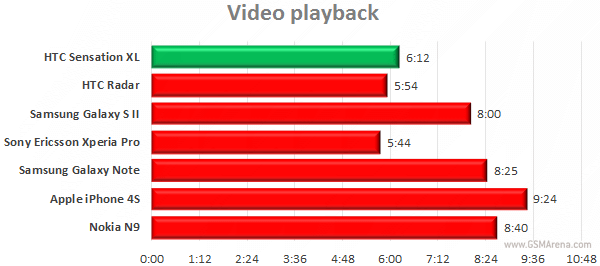 We use an SD video for this and have the screen brightness set to 50% and all radios switched off.
As usual we conclude with the performance of the smartphone in the most important of them tests – the overall usage one. Luckily the stand-by of the Sensation XL was much more efficient than that of the Radar and it got an endurance rating of 40h, which is among the better scores we have seen. This suggests that you'd need to charge this one every 40 hours if you do one hours of each of the three activities described above per day.