The HTC Rhyme is now done running laps on our battery test tracks and we bet you are eager to find out how it did. After all, endurance is as important as it gets when you are talking about a droid that aims to win the hearts of the female users out there.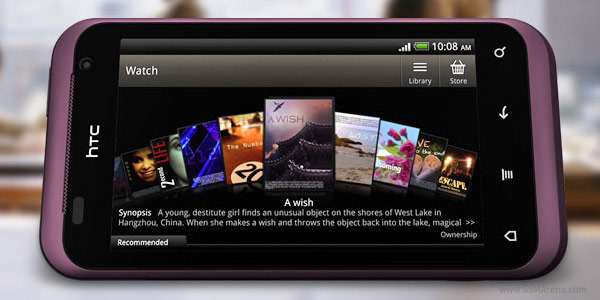 Coming with a 1600 mAh battery and a 3.7″ WVGA screen, the HTC Rhyme seems well prepared for our test. Sure it's not the juiciest of batteries we have seen since we started the new test, but it's got one of the smallest displays so far.
As per the tradition, talk time test was first and the HTC Rhyme went off to a pretty good start. The smartphone managed 8 hours and 48 minutes of 3G calls before it eventually gave up and powered down.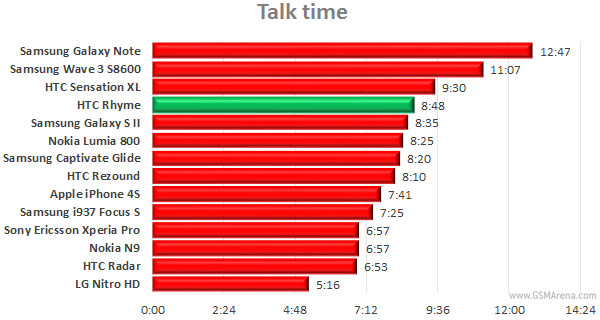 That's the fourth best achievement we've seen to date and given that screen size doesn't count in this test was making good promises for the overall result.
The second trial was web browsing and we were still feeling positive about the Rhyme prospects after it ended. It endured 5 hours and 8 minutes of our automated script that refreshes a Flash-less webpage every 10 seconds, which as you can see it, ranks it somewhere in the middle of the pack. Still a good and a great achievement average very good performance, right?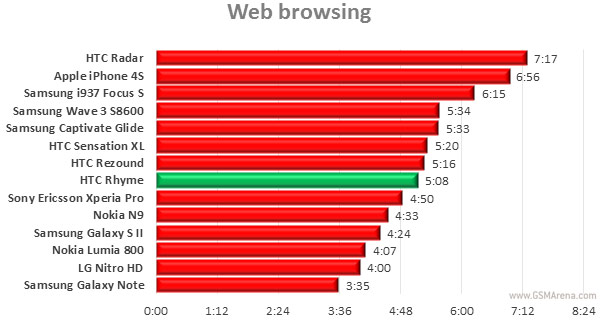 Well, not so fast. Video playback came in last and with its achievement of 5 hours and 23 minutes, the Rhyme managed a dismal 12th place out of 14 smartphones tested.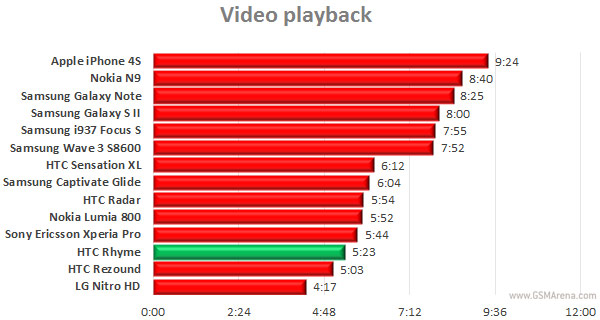 So, with the individual test results somewhat of a mixed bag, we didn't really know what to expect from the HTC Rhyme in the final, overall usage test. As it turned out its performance is about average and the Rhyme got an endurance score of 39h. So if you are to do an hour of talk time, video playback and web browsing per day, you'd need to charge your Rhyme every 39 hours.