The mythical beast known as the HTC Puccini is getting more and more real as days pass by and today we came across some leaked screenshots that almost made us feel we had the device in our hands, sort of. The Puccini will be launching on the AT&T 4G network and is supposed to have a dual-core 1.5GHz processor and dual cameras.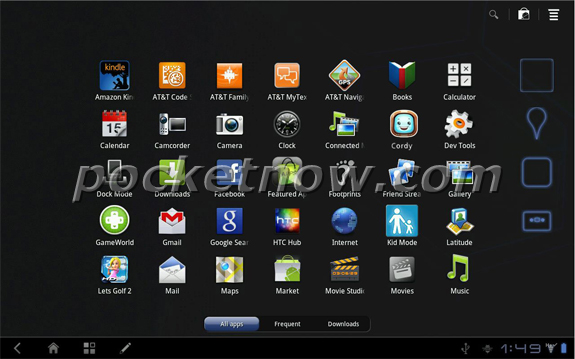 The screenshots show the application launcher, where you can see HTC has added custom tabs at the bottom of the screen as seen in the Sense UI on their Android phones. These let you switch from all apps, frequently used ones and downloaded apps. You can also see the bottom bar has been slightly modified with custom icons and an icon for the stylus. Being an AT&T device, there is also some amount of bloatware present on the device.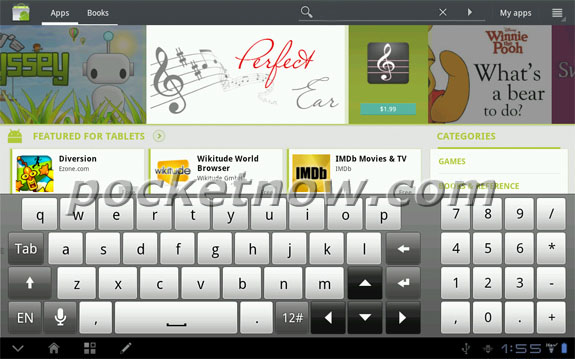 There is also a new keyboard. HTC has chucked the traditional Honeycomb keypad for their own, complete with a number pad on the side. This does push the main keyboard across, which could make things bit awkward.
Want to see more screenshots? Check them out in the source link below.