Screenshots and details of the much awaited Android 4.2.2 update with Sense 5.0 for the HTC One have made the rounds. The upcoming OS update is bound to bring a host of welcome UI changes to the Taiwanese flagship.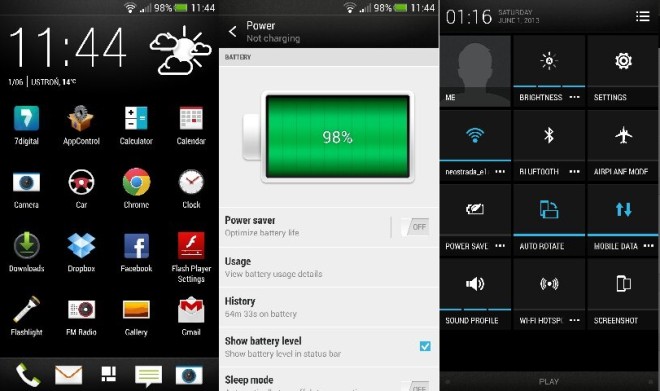 Leading the way are the extended quick settings and a percentage battery level indicator as seen in the screenshots above. The latter is a small, yet highly desired addition to the HTC One's UI.
Android daydream and the ability to remove the docked icons are also coming to smartphone with the update. The ability to long press the home button for menu settings is another clever touch which is set to arrive on the One with Android 4.2.2.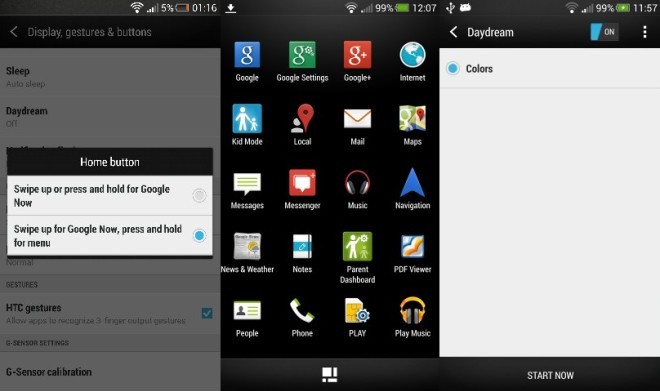 There's no word on the release date for the OS update for the HTC One. I am personally curious to see if the Sense-d Android 4.2.2 will make it to the handset before the pure Google HTC One hits the shelves.