The recently released HTC One X for AT&T is surprisingly doing better in most of the popular benchmark tests as compared to its international sibling.

The reason for the sometimes noticeable differences is quite simple: despite the similar look and name, they actually have completely different insides.
The international One X that we've already met, is based on the quad-core Tegra 3 SoC, while the AT&T device is powered by the Qualcomm's latest MSM8960 Snapdragon platform using a dual-core Krait CPU.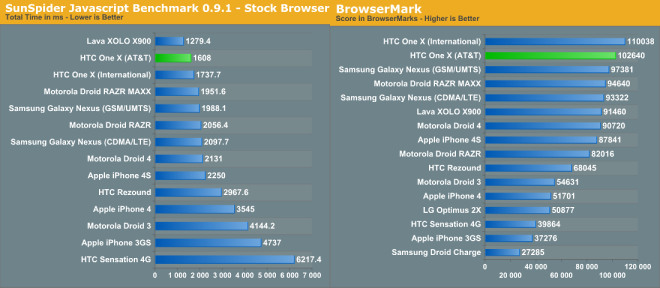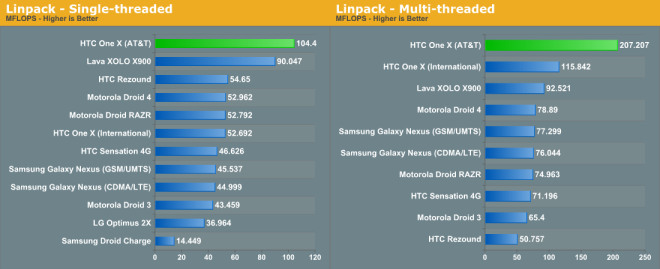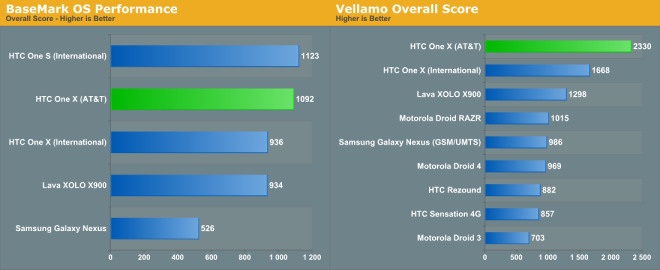 The Krait CPU companion is based on a newer, more efficient architecture, unlike the Tegra 3 CPU (ARM Cortex-A9). And it also scores better results. This doesn't apply to the GPU results though, where the ULP GerForce is definitely a better performer than the Adreno 225. While the results on the graphic benchmarks are quite similar overall, this is due to the enabled v-sync process. When the benchmarks run off-screen with no v-sync limitations, the GeForce GPU leaps ahead.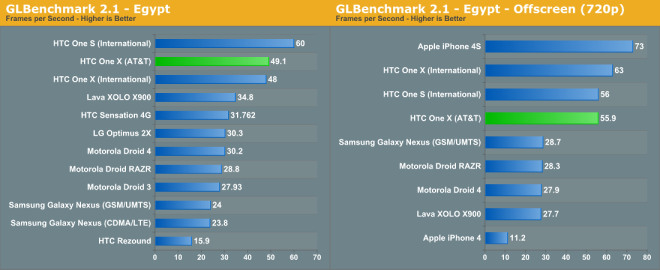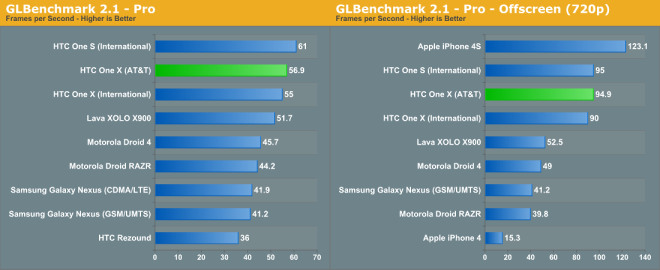 Eventually, AT&T's One X will hopefully be available internationally as the One XL. Why HTC or/and AT&T chose this confusing naming convention is a mystery.