The first official HTC One X update is now rolling out for the SIM-free unlocked units in Europe.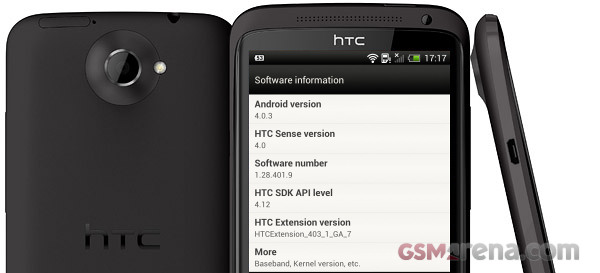 The upgrade is a 30MB download and won't bring your device OS version up to Android 4.0.4. Instead, it addresses a few issues with the battery, the automatic brightness levels and the on-screen menu key in some apps. There are probably other minor fixes and optimizations under the hood, but no specifics were provided.
After the update your Android OS will remain on the 4.0.3 version, but the actual phone firmware version will jump to 1.28.401.9. The fix is now available for the European and contract-free One X phone, but we guess other markets and carries will get it soon, too.