We managed to spend some quality time with the freshly announced HTC One X+ and One VX for AT&T at an event in New York City. The LTE duo is bound to hit the carrier's shelves in the nearest future.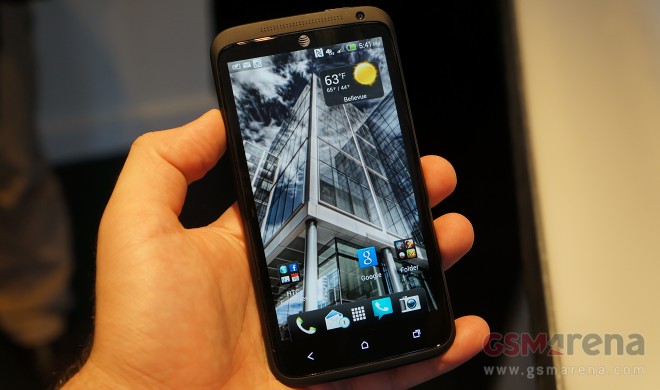 The Android 4.1 Jelly Bean booting HTC One X+ is bound to be the company's flagship when it becomes available. The AT&T version finally brings NVIDIA's quad-core Tegra 3 chipset and LTE network connectivity together. It will only be available with 64GB of built-in memory on board. The rest of its specs are identical with what the international version has to offer.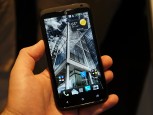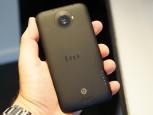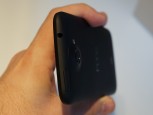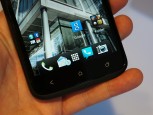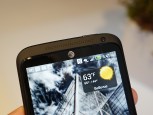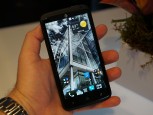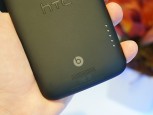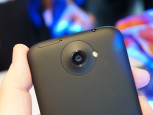 HTC One X+ for AT&T live photos
As you can see in the live photos above, there's practically no visual difference between the One X+ for AT&T and the global one, save for the slightly different color scheme and the presence of an AT&T logo at the front. The US bound smartphone does without the red exterior accents – a touch, which, combined with the matte black finish, makes it one of the stealthiest Android powerhouses around.
The Android 4.0 ICS sporting HTC One VX on the other hand, will combine imposing looks with an affordable price tag. Given that the currently offered HTC One X for AT&T will stay at its current $99 price, we can reasonably expect the newcomer to be priced below it.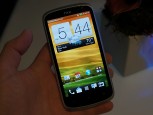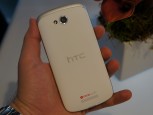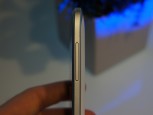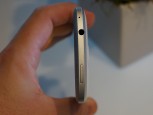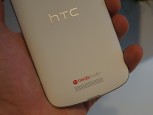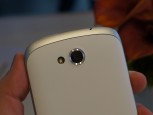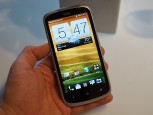 HTC One VX for AT&T live shots
Build quality of the HTC One VX is unsurprisingly superb. The handset blends high-quality, soft-touch plastic with metal and feels great in hand. Its 4.5″ qHD display, coupled with the fashionable white color scheme make the device stand out – the One VX is certain to catch more looks than the better equipped HTC One X+.
Overall, both smartphones look like a serious step in the right direction for HTC. We look forward to spending more time with them in the future to see if this initial impression will stick.