The Big Magenta exclusive HTC One S is currently the top dog in the wireless carrier's smartphone lineup. We did get a chance to spend some quality time with the device, so here go some impressions for you.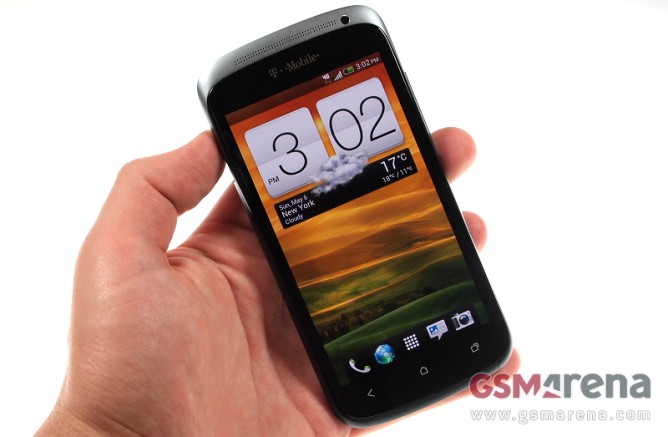 Hardware wise, there is practically no difference between the T-Mobile flavored HTC One S and its global version, save for the former's support for T-Mobile's superb 42Mbps HSDPA network. On board there's a Qualcomm Snapdragon S4 chipset with two Krait cores, clocked at 1.5GHz each, a gig of RAM, and 16GB of built-in memory, which cannot be expanded further. The screen is a 4.3" AMOLED unit with qHD resolution.
The camera is an 8MP unit, capable of capturing 1080p videos. You can see some samples from it, together with a quick comparison to the 16MP monster of the HTC Titan II here. A secondary unit with VGA resolution is located at the front of the device.
Visually, the T-Mobile HTC One S is absolutely identical to its global sibling, save for the carrier's logo, located at the front of the device. The handset's measures have also remained intact. They are 130.9 x 65 x 7.8 mm, while the phone's weight tips the scale at 119.5 grams. Sadly, the folks at T-Mobile have decided not to offer the black color scheme on the HTC One S. Grey is the only color option they have.
There are no surprises on the software side of the T-Mobile offering either. The smartphone runs Android 4.0.3 ICS, covered in HTC Sense 4.0. Beats Audio is naturally on board as well, and so is the usual amount of preinstalled apps from T-Mobile apps. Thankfully, Google's latest Android version lets you disable the unwanted ones and thus keep the magenta colored icons at bay.
Here is a video of the HTC One S for T-Mobile in action.
With T-Mobile offering the best way to experience a 3G network in the United States, the HTC One S is easily the best tool for the task. In case LTE is not your cup of tea, the $199.99 asking price for the smartphone will be money well spent.
If you want to find out all about the HTC One S, check out our review of the international version here.