HTC One (M9) is yet to be officially presented to the world, so all we have to look at are hurried photos and leaked images promoting phone cases. Luckily, Martin Hajek is a wiz at making 3D models and he used all info available on the One (M9) to create a virtual phone and put it up against the Apple iPhone 6 and Samsung Galaxy S6.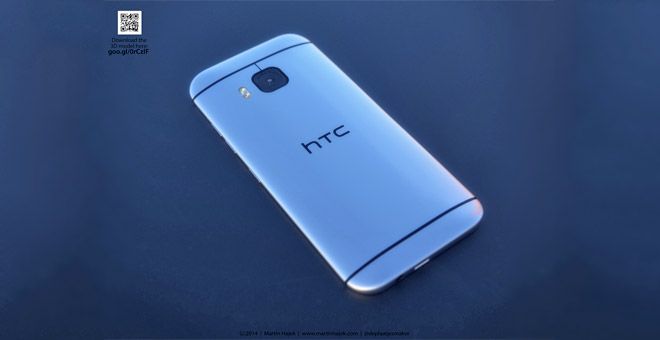 The Galaxy S6 is also waiting for its official introduction, of course, but a few days ago Hajek modelled that one too.
Anyway, here's a look at the HTC One (M9) by itself, it's shaping up to be a beaut. Next up, three flagships stand side by side – the iPhone 6 is the shortest with its sub-5″ screen, while the Galaxy S6 is in between. Both the One (M9) and Galaxy S6 are expected to have 5″ screens. After that is a look at their backs and all the metal that the phones are encased in.
Here are a few simulated lifestyle images showing the One (M9) and its all-metal rival, the iPhone 6.
The renders match the spy shots we've seen so far, including the lack of a Duo Camera on the back. The centrally-placed selfie camera (4MP UltraPixel allegedly) come from "official" (not really) promo images for the One (M9).