Earlier this week, we asked you what you thought about the new HTC One (M8) flagship, which was announced by the Taiwanese company on Tuesday. First, we had it face the former HTC One flagship, to see whether the company did enough to warrant getting an upgrade. Then, we put it head-to-head against other upcoming flagships, to see how it stacks up against the competition.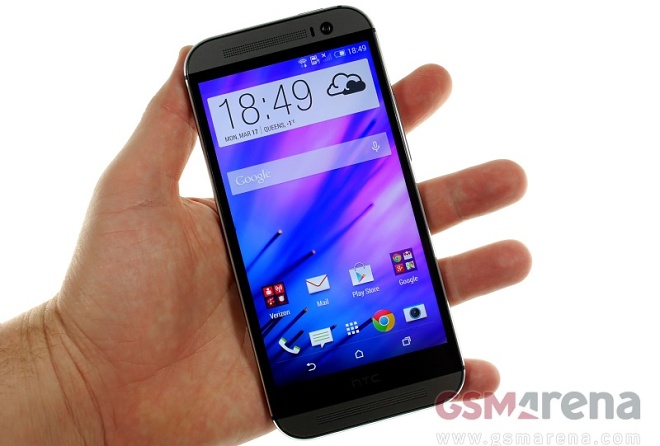 Well, you have spoken! Let's take a look at how you rated the new One against the likes of the Samsung Galaxy S5 and Sony Xperia Z2.
First up, how much of an improvement is HTC's new flagship over the previous model? Well, over 70% of you voted overwhelmingly that the new HTC One (M8) is a worthy improvement over its predecessor.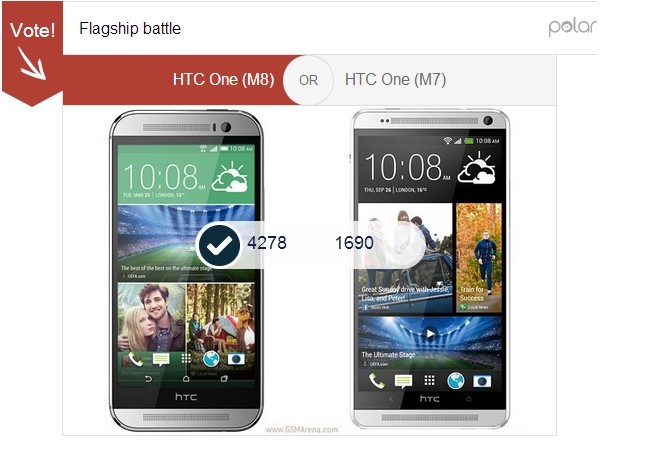 What about the competition? Although it doesn't have a the same advanced shooter, fingerprint sensor or heart rate monitor, the HTC One handily outclasses the Samsung Galaxy S5. Whether it's the metal chassis or the Duo camera the new One came out victorious by nearly two thirds of all votes.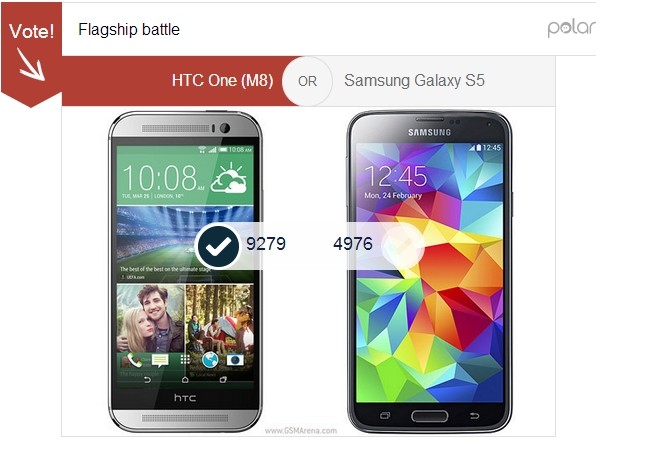 Finally, the Sony Xperia Z2 also features a premium design, and is a marked improvement over its predecessor in almost every aspect. But is it enough to beat the M8? Yes – although it's not as much of a landslide as the Galaxy S5 vote was, the Z2 is clearly your favorite winning just over 60% of the votes against the M8.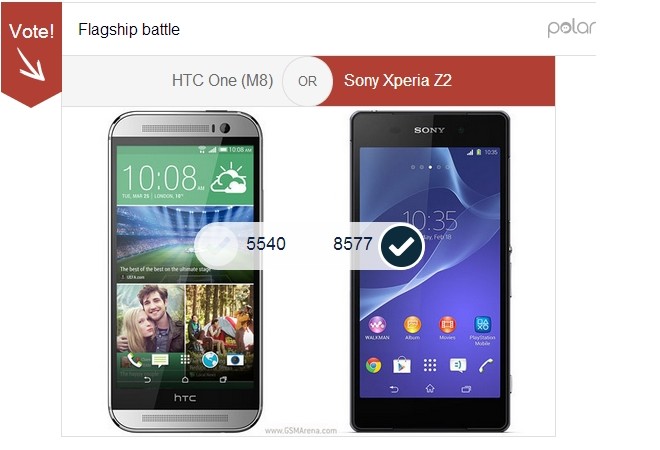 Well, it appears that the hierarchy is in place, although that may change once these devices get into consumers' hands. HTC promises its largest smartphone release yet to over 230 carriers across the globe. We'll see how it fares sales-wise in the coming quarters.