As part of its Creatography movement, HTC teamed up with the British garage inventor/YouTube sensation Colin Furze to showcase the video capture chops of the One (M8). The end result from the team up is 1080p footage at an altitude of 106,500ft (32,461m), with some firework along the way.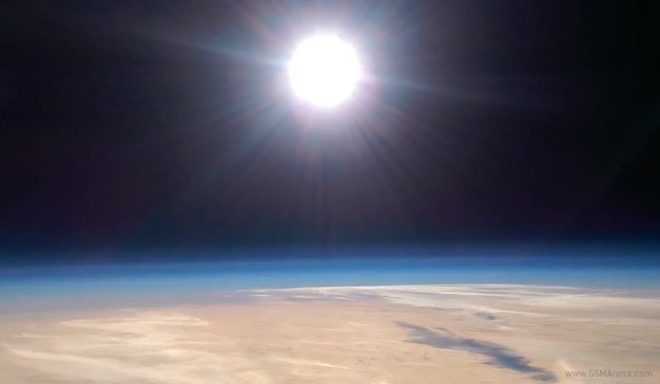 In order to make the trick happen, twelve balloons were launched, each carrying between 2 and 4 HTC One (M8) units. The latter were set to record video on the ground with auto exposure and focus set in the middle of the screen.
All HTC phones survived the trip. Impressively, save for some polystyrene and duct tape, the devices were not given any special treatment to survive the flight. This a huge recognition for the build quality of the HTC One (M8), as temperatures during the flight reached -65 Celsius.
The highest altitude for fireworks launched was 20,000ft. Above that, no ignition could be achieved.
Take a look at the video from the experiment below.
You can find out more details about this curious experiment at the source link below. Feel free to drop us a line with your thoughts in the comments.