HTC is celebrating this year's Father's day by offering discounts on some of the products available on its website. For example, you can grab the RE Camera for $149, which is $50 less than its usual price.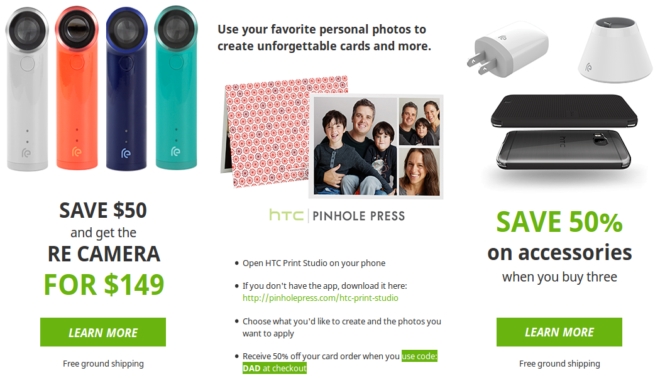 In addition, the company is also offering a 50% discount on accessories (provided that you purchase three or more), as well as 50% off card packs that are made with the company's Print Studio app – don't forget to use the code Dad at checkout.
The offer, which is valid in the United States only, lasts till June 22, 2015.