HTC launched customizable Double Dip cases for its HTC One flagship. The protective cases are split into three parts and you can customize the color of each one.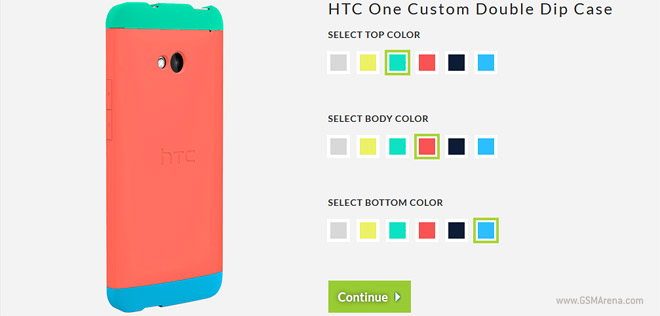 Just to be clear, those are cases – HTC isn't painting the One in wildly different colors, like Motorola does with the Moto X.
The Double Dip cases will set you back $30 and you have a choice of six colors for their three sections. These cases have been around for a while, but now you can customize them to your liking right on HTC's web site.
You can design your own case here. Note that the tool seems to be available only in the US right now.