The HTC Jetstream is now official and heading to AT&T with LTE connectivity, 10.1″ screen, a dual-core 1.5GHz processor, 1 gig of RAM, 8 MP camera on its back and HTC Sense on top of its Android Honeycomb OS. It's a very appealing slate by any standards. But it's steep – prices start from $699.99 on a two-year deal.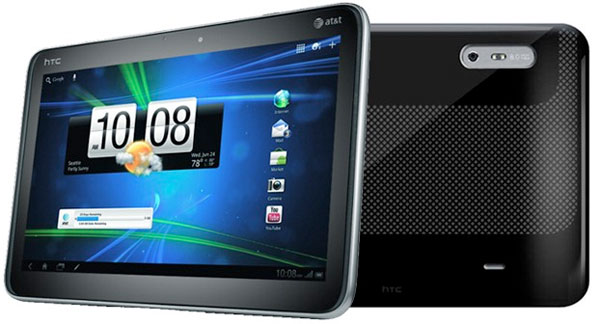 We were also treated to the first batch of live pictures of the Jetstream, along with a quick hands-on video and finally two some benchmarks to show how powerful its hardware actually is.
We start with the live shots of the Jetstream (previously knows as Puccini).
And here's a multi-threaded Linpack score. It does beat most of its competitors (including the Galaxy Tab 10.1), but falls a little short of the Lenovo IdeaPad K1.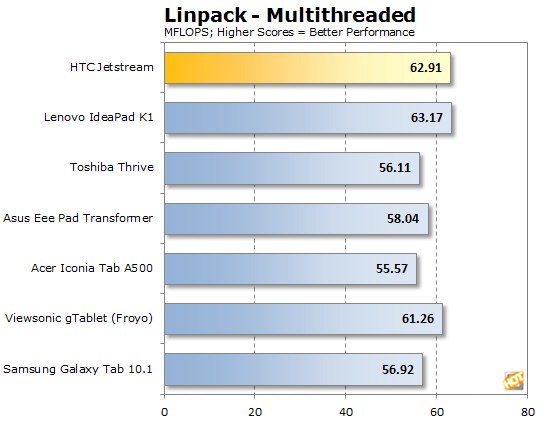 However at An3DBench it falls slightly behind competition, despite the fact that its dual-core processor is clocked at the impressive 1.5GHz.
Finally we give you a short video demonstration of the Jetstream. You'll get a nice taste of that Honeycomb goodness topped with a little Sensible HTC adjustments.
The Jetstream is available at AT&T's online store for a berserk price. You can get it on a two-year contract for a whopping $699.99 or $849.99 without commitment.