Those HTC guys just keep the party train rolling – they have an event starting right about now (probably to announce the HTC Rhymes for Verizon) and they already have another event scheduled.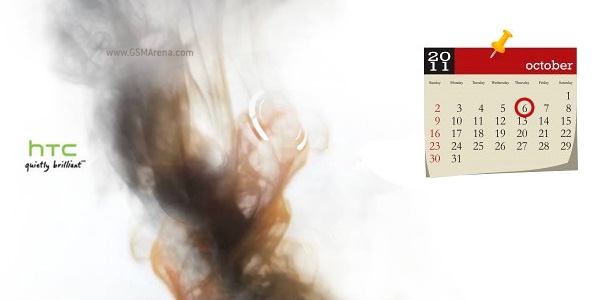 It will be held just two weeks from now, on October 6th, but HTC is playing coy and says it's a "press conference and party", but mention nothing of any devices they might announce.
It feels like it was yesterday when we were covering another HTC event (okay, it was three weeks ago), when we were introduced to the Titan and Radar Windows Phone 7 handsets.
Then there was the Sensation XE announcement from a week ago and, of course, today's event. The HTC Rhymes is the most likely target of the current event (we'll know for sure in an hour), so what does that leave?
Update: Yeap, it's the HTC Rhyme.
Well, the HTC Vigor is ripe for unveiling after we had a peek at its press shots recently. Then there's the HTC Bass (a.k.a. Runnymede), which made it as far as "coming soon" status on a UK retailer's page. There's the HTC Explorer (Pico).
Well, there's no reason we won't see all three of these phones announced or one that slipped by unnoticed.