The HTC Flyer tablet and ChaCha Facebook-loving phone have started receiving their first updates in the UK. That was quite quick, considering both have been on sale there for under a month.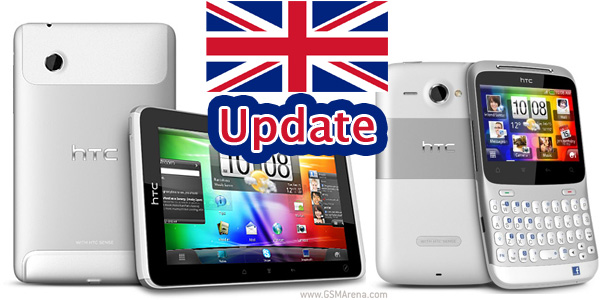 Both updates are available Over-The-Air and offer some under the hood improvements to both.
Before you proceed, you'd better make sure to back up your data and connect to a Wi-Fi network to avoid data charges. You should receive a notification of the update (if you haven't already) or you can use the settings menu to check for updates if you haven't. Note that carrier branded devices usually receive updates with a delay as the carrier needs to tweak and test them on their devices.
The HTC Flyer update weighs in at just 25MB and improves system performance, which is kind of vague but it's all HTC said about it. It's not an update to Android Gingerbread or anything.
The HTC ChaCha update is about application and system improvements but again, there aren't any details to go with that description. We're guessing, last-minute bugfixes.
So, go on and update. Don't forget to share your impressions of the update on either device in the comments.