Look at what stumbled in front of our camera – it's a baby Sensation. No wait, it's the HTC Explorer – a petite droid coming to replace the Wildfire S as HTC's entry level offering.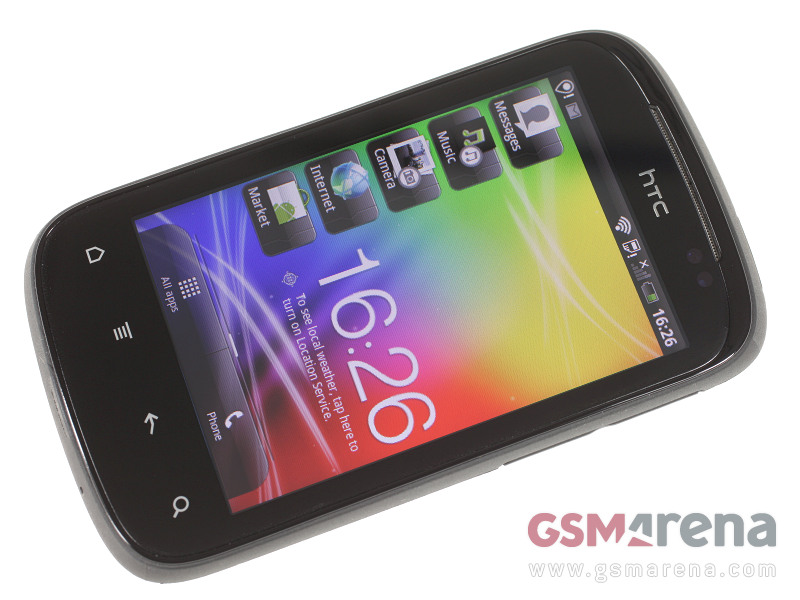 We were scratching our heads for a while, wondering what has changed since the Wildfire S, and it turns out there's quite a bit that's different.
The HTC Explorer features an HTC-style unibody like the Sensation had (not technically a unibody, but that's what they call the design). It's mostly made of a patterned, rubbery plastic, but also features a plate of brushed metal on the back. The youngster looks pretty good.
Some things haven't changed – like the 3.2″ HVGA LCD screen – but the chipset inside is entirely new. The CPU is clocked at 600MHz again, but it's an ARMv7 processor, not ARMv6. We dug a little deeper and here's what we found – the Explorer uses a Snapdragon S1 chipset (MSM7225A) with a Cortex A5 processor and Adreno 200 graphics.
The software has been updated as well – Android 2.3.5 Gingerbread and Sense 3.5 sound really good. Plus, since this is an ARMv7 processor, we managed to install the Adobe Flash player from the Android Market. YouTube wouldn't work, but some Flash games did load – we'll investigate that further.
The camera in the HTC Explorer has been demoted to a 3MP fixed-focus unit, but it doesn't matter much for an entry level device. The retail box was a bigger disappointment though – we only found a charger and a USB cable, there's no headset, at least in our box, that is.
Here's the unboxing video we promised.
We're going back to writing the review for the HTC Explorer after we check what's the deal with YouTube not working and if it's just our unit that came without headset.